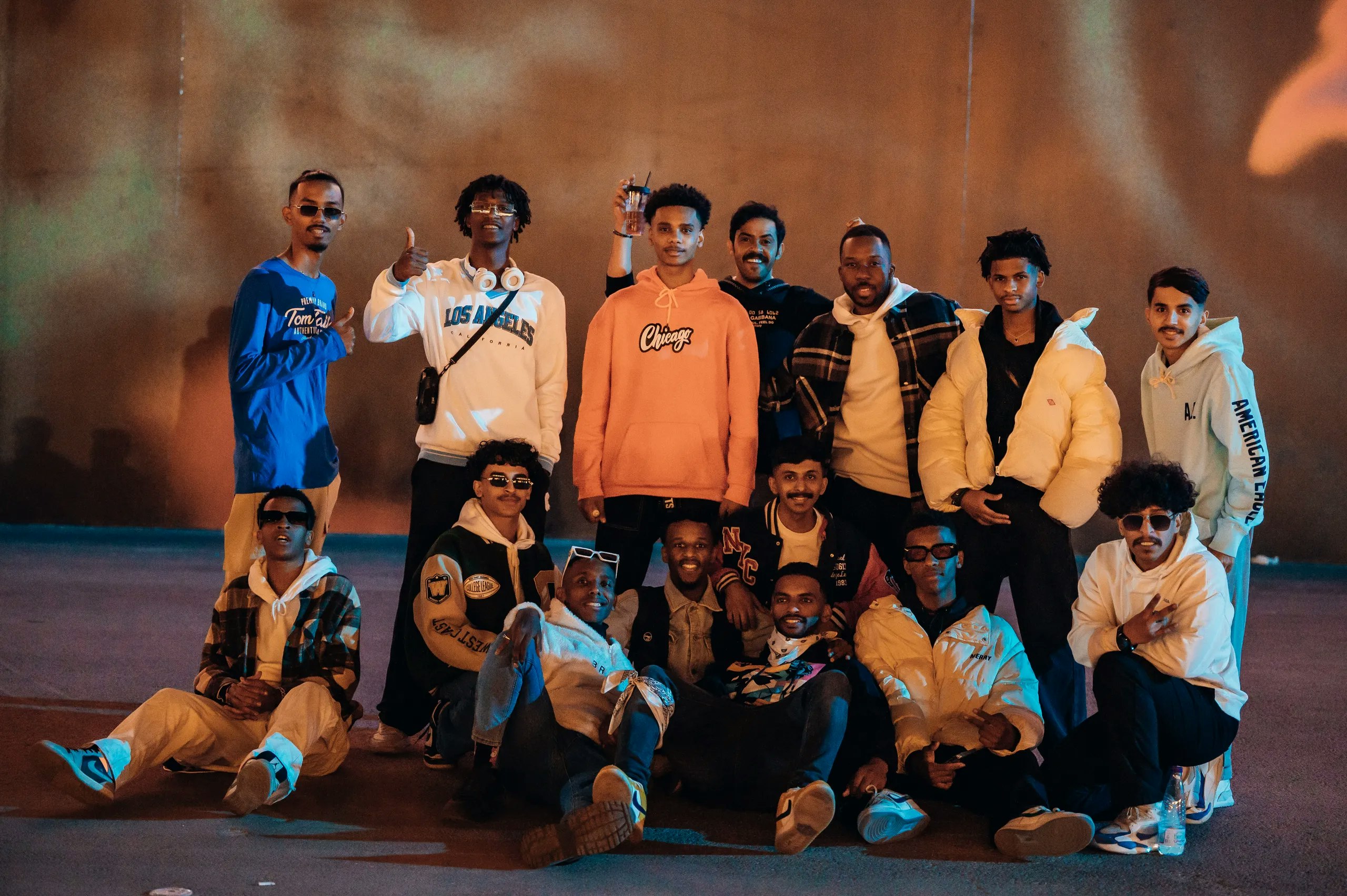 Fashion and Festivities: What to Wear to a Music Festival
---
Fashion and Festivities: What to Wear to a Music Festival
---
Music festivals are a way to come together and celebrate a love for live music, culture, and creativity. More often than not, people are equally as invested in what to wear to a music festival
As people document events and their participation, they want to put their best foot forward aesthetically. They are also mindful of the functionality of their fashion - as what you wear plays a significant role in your experience. 
The types of festivals people go to also (usually) dictate their aesthetic choices. Someone attending a rock music festival is likely to be dressed quite differently than someone attending a jazz festival.
In this article, we'll explore how stylistic trends have shifted throughout the years when it comes to what to wear to a music festival, as well as some of the things to consider when coming up with the best music festival outfit to wear before your next event.
Trends Throughout the Years
When it comes to deciding what to wear to a music festival, trends have played a big role - no matter how strong of a personal style some may already have.
A big trend for music festival outfits in the past has been bohemian wear. During the early 2010s, festivals like Coachella saw a surge in the popularity of bohemian-esque style, with Vanessa Hudgens becoming a fashion icon and dubbed the "Queen of Coachella" for her boho-chic outfits. Festival attendees often went all-out, donning fringe, floral prints, intricate accessories (usually involving feathers), and elaborate hairstyles, aiming to make a bold fashion statement.
The popularity of apocalyptic-style clothing, inspired by dystopian worlds like Mad Max and Dune, has more recently been on the rise - especially within the community of festival-goers at Burning Man. This aesthetic reflects rebellion, individuality, and a sense of adventure, with the rugged and edgy elements of this style (such as distressed fabrics, leather accents, and metallic details). 
People have even gone so far as to incorporate gas masks, utility belts, spiked jewelry, and futuristic goggles into their outfits, further immersing themselves in a world of fantasy, and embracing their alter-egos
However, most recently in the 2020s, music festivals are seeing a shift towards more casual and minimalistic outfits, in contrast to the over-the-top curated outfits of the past. In the hot event climate, festival-goers are opting for practical fabrics like cotton and linen, which offer ease-of-movement and breathability, and classic flowing silhouettes, shorts, and simple and comfortable footwear.
An Evolution of Choice: Style VS. Comfort
It's commonly understood that what you wear is a reflection of what you represent, or what kind of message you want to put out about yourself. Even if you aren't a fashion-forward individual or someone who just dresses according to practicality, this is apparent in the choice of detail you make regarding your outfit.
The collective shift towards more simple festival clothing is driven by a need for comfort and mobility throughout long festival days of dancing and walking. Instead of a curated aesthetic featuring heavy and elaborate pieces of clothing, festival-goers now prioritize utility.
This tendency also reflects a festival cultural shift toward the core purpose of these events, which is the music, community, and experience. Festival-goers are now prioritizing presence over intricate and polished dress.
Brands like Bani Beast (founded by the music industry giant MDLBEAST) offer timeless pieces that provide effortless style, as well as practical usages. Their reimagined, modular bisht, which has multiple methods of wear, honors the Saudi Culture by revamping traditional design with a streetwear edge.
Different Types of Music Festivals: Dressing for the Genre
It must also be said that the genre of music featured at a festival can significantly influence the overall choice of clothing music festival attendees make. Whether it's a result of the spirit embodied by fans of the specific genre, or a required dress-policy, the music genre plays a key role in shaping attire.
Some musical genres (such as rock, heavy metal, and punk) tend to have fans who are more inclined towards a grungy, and dark aesthetic, and who will opt for such styling. Other genres, such as classical and jazz, have festivals that require you to adhere to a more elegant and sophisticated dress code - such as dresses, suits, and tailored outfits.
Electronic dance music (EDM) festivals, like Soundstorm (a globally renowned annual event celebrating entertainment in Saudi Arabia), often showcase a more vibrant and colorful fashion scene. Festival-goers at EDM events may sport neon colors, glitter, face paint, and flashy accessories that glow under the festival's dynamic lights and create eye-catching visual effects.
So, What to Wear to a Music Festival?
Ultimately, it's up to you. Music festivals are a chance to celebrate your favorite artists and immerse yourself in the music, however, they also present the opportunity to connect with others through your style.
Whether you've carefully thought about what to wear to a music festival based on how you want to present yourself, or if it's about making a practical choice and focusing on enjoying your experience to the fullest, you should always feel comfortable and confident in your outfit.