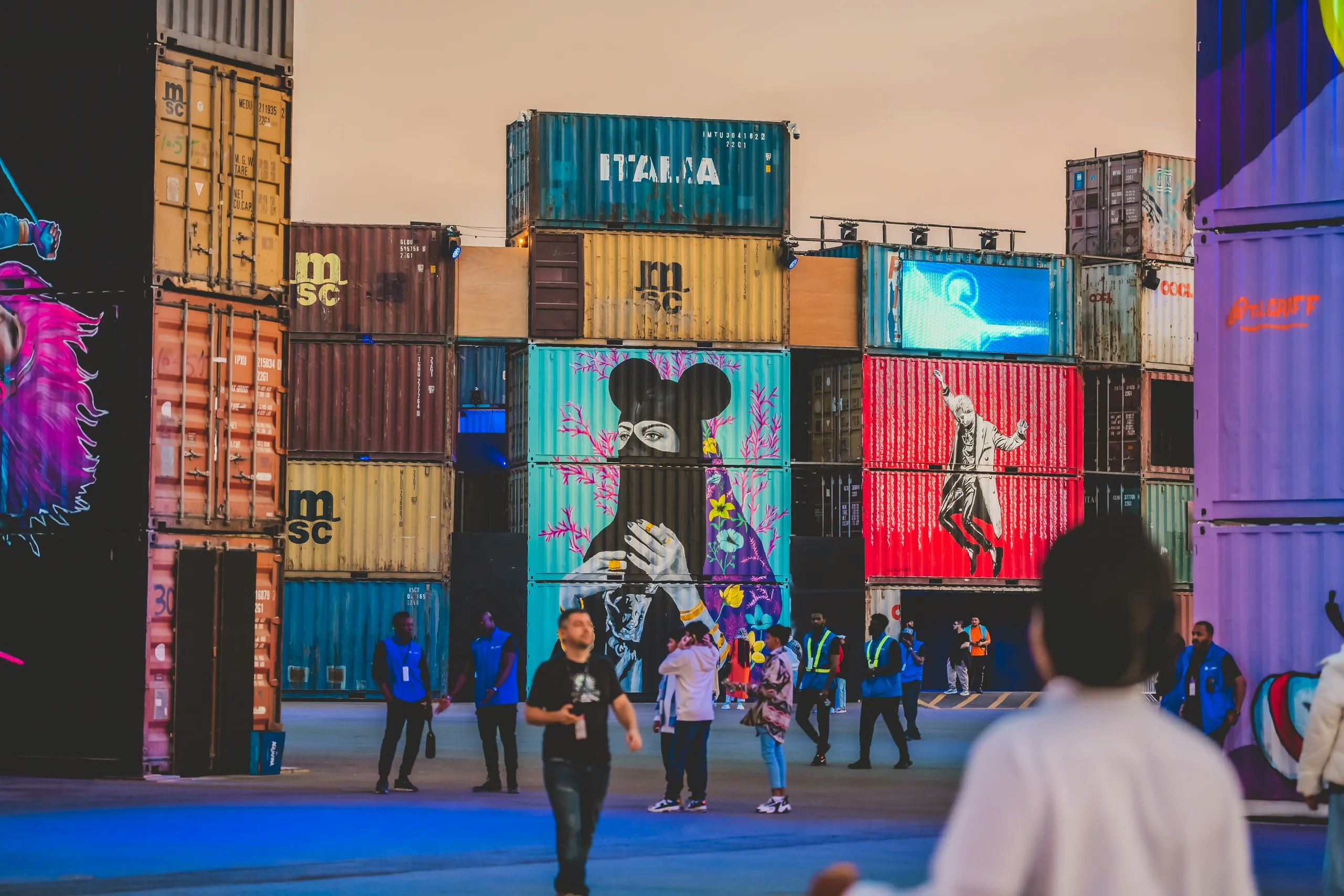 Unveiling the Kingdom: The Growth of Saudi Arabian Tourism
---
Unveiling the Kingdom: The Growth of Saudi Arabian Tourism
---
In recent years, Saudi Arabian tourism has significantly developed. This growth comes after recognizing the sector's potential to diversify the Kingdom's economy and enhance international relations. With the unveiling of the "Vision 2030" plan, the country is working towards reducing its dependence on oil and opening up new avenues for economic growth, with tourism being a key focus. 
The reconstructed approach to Saudi Arabian tourism includes easing visa restrictions, investing in infrastructure, and creating tourist-friendly regulations. Additionally, tourists all over the world are encouraged to visit by being sold on an array of entertainment and cultural events, as well as historic landmarks, and other cultural and natural attractions.
​​As a result, Saudi Arabia is gradually becoming a top tourist destination in the Middle East and beyond. Today, we'll explore the growth of the Kingdom's tourism ventures, and the role played by MDLBEAST in promoting entertainment and cultural exchange.
New and Old: Investment in Infrastructure and Preservation of Heritage
As a part of this agenda, Saudi Arabia has invested heavily in enhancing its tourism infrastructure. Modern airports, hotels, resorts, and entertainment facilities are being rolled out to cater to the growing number of visitors. The country's ambitious plans include the development of new and extravagant tourist destinations, such as the futuristic city of NEOM and the Red Sea Project, which hope to bolster Saudi Arabian tourism.
The tourist industry in Saudi Arabia has also received substantial investment from both domestic and foreign enterprises. The Saudi government's collaboration with major international businesses in the hospitality and entertainment industries, seeks to create landmark developments and attractions in line with the National Tourism strategy (which emphasizes the importance of transforming Saudi Arabia into a premier tourist destination).
The country is currently building international-level theme parks, sporting events, and cultural festivals. Each development is an opportunity for Saudi Arabia to display its vibrant cultural heritage, and its people's passion for creativity and innovation.
Saudi Arabia is also committed to preserving its rich historical and cultural heritage. The recognition of UNESCO World Heritage sites, such as Al'Ula and Diriyah, showcases the Kingdom's dedication to safeguarding its unique historical landmarks for future generations to enjoy as an integral part of Saudi Arabian tourism.
In addition to this, the Kingdom's natural splendor is receiving more publicity. The stunning landscapes of the Asir Mountains, Farasan Islands, and Red Sea coast have become popular destinations for nature enthusiasts and adventure seekers.
Promoting Cultural Exchange Through Entertainment
The increasing focus of Saudi Arabia on cultural diplomacy has helped to improve its public image. Hosting international events like the G20 Summit and the Formula E race has showcased the Kingdom's ability to accommodate large-scale global gatherings.
Entertainment in Saudi Arabia is also steadily expanding, providing diverse cultural and recreational events to both locals and tourists. An increasing number of concerts, festivals, sporting events, and cultural displays are attracting international attention and contributing to the overall appeal of tourism possibilities.
One such initiative is expanding Riyadh's nightlife. As the capital and largest city of Saudi Arabia, Riyadh serves as a major gateway for visitors seeking to explore the more contemporary attractions the Kingdom has to offer.
With a more relaxed social environment, the city now offers a burgeoning nightlife scene, including music concerts, comedy shows, and art exhibitions. One of which is the Soundstorm festival in Riyadh - which draws music enthusiasts worldwide to enjoy a showcase of the merging of art and technology. 
Apart from the nightlife scene, there are many places to visit in Riyadh. You can explore historical landmarks such as the Masmak Fortress or the Kingdom Centre to witness a local architectural marvel. This magnificent skyscraper in the middle of Riyadh features a high-end mall and various other facilities - serving as one of the pinnacles of shopping in Saudi Arabia. 
Besides witnessing the two parallels of Riyadh, the city boasts a booming arts scene. For those looking to explore the arts and culture scene of Riyadh, Diriyah and Tuwaiq Garden are two spots you're definitely going to want to check out.
Tourism in Saudi Arabia: Standing Out Globally
The increasing number of tourists visiting Saudi Arabia indicates the country's efforts to broaden its economic base and become more global. Saudi Arabia has effectively positioned itself as a go-to destination for travelers seeking unique experiences by promoting its diversified cultural history, natural wonders, and modern entertainment offerings. 
The tourism sector in Saudi Arabia is thriving, thanks in part to its consistent investment in infrastructure and programs, as well as the efforts of cultural pioneers. The revision of laws and the flourishing nightlife scene also play a crucial role in promoting cultural interactions, enhancing the Kingdom's reputation as a place that celebrates music, art, and unity.