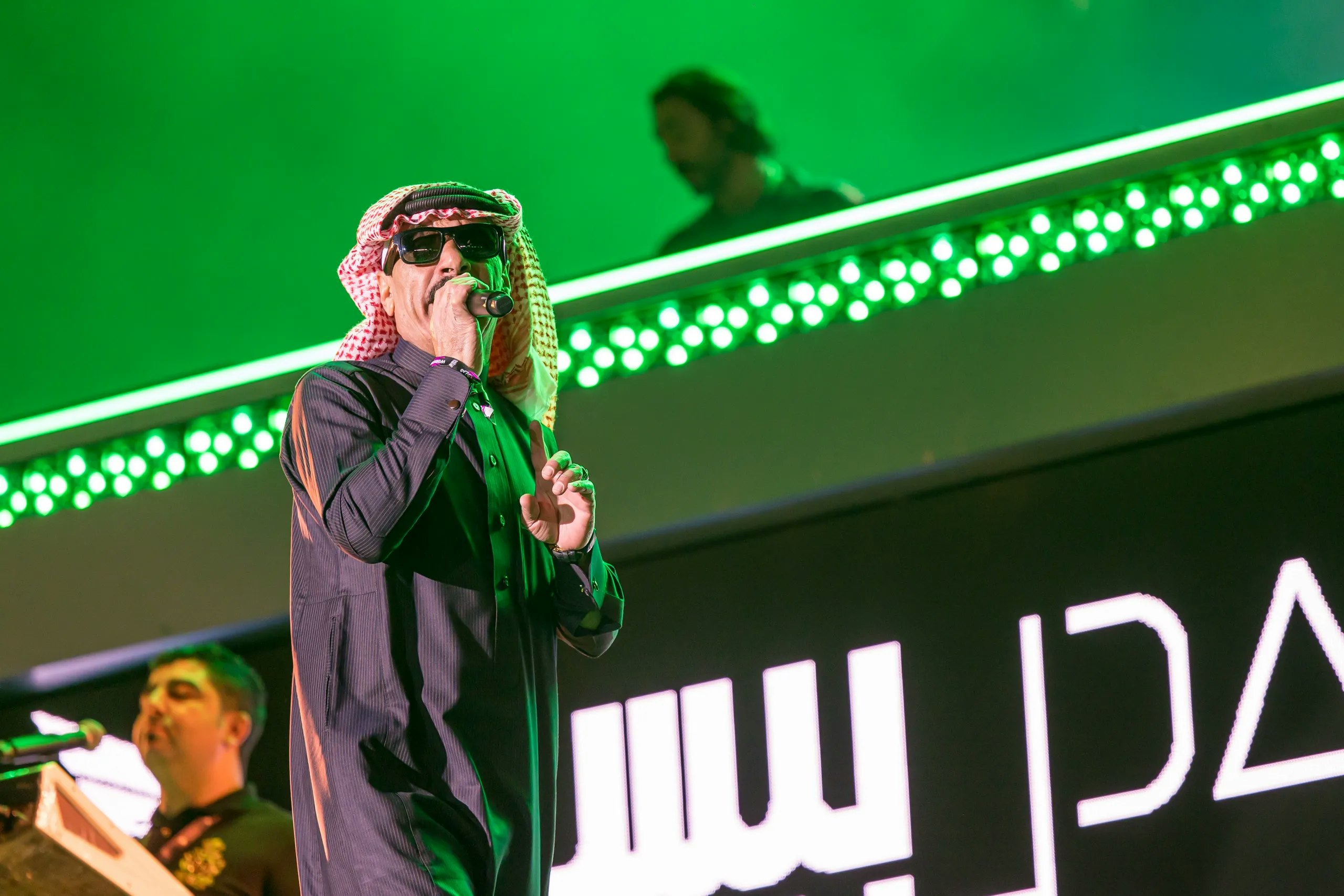 Discovering Local Talent: Saudi Arabian Artists and Bands at Music Festivals
---
Discovering Local Talent: Saudi Arabian Artists and Bands at Music Festivals
---
In recent years, the music scene in Saudi Arabia has transformed remarkably, with a surge of local talent emerging onto both national and international stages. This resurgence of Saudi Arabian music is gaining recognition at various music festivals, serving as a testament to the Kingdom's rich musical heritage and its embrace of diverse, contemporary genres. Saudi musicians are making their mark, capturing global audiences, and redefining cultural perceptions by blending traditional melodies with modern musicality. 
Saudis Embrace Their Musical Roots
Traditional melodies and rhythms from Saudi Arabia reflect the country's rich cultural tapestry. The musical landscape, however, has become more subdued over time due to societal and religious considerations. A renewed interest in embracing cultural identity has prompted a revival of Saudi Arabian traditional music, albeit with modern interpretations.
Local musicians are attempting to establish a balance between preserving their heritage and venturing into new territories with their sound. Abdullah Rashad and Talal Maddah are only two examples of artists who have successfully blended traditional and modern musical approaches to create Saudi music that has redefined the Kingdom's sound in the 20th century, and appeals to a newer generation of listeners.
From Traditional to Western Influences: A Musical Odyssey
While traditional Saudi music remains a cornerstone of the nation's cultural identity, Western musical styles are having a greater impact on the Saudi music industry. Artists are blending Western beats and genres with Arabian melodies, crafting a sound that is both globally appealing and distinctly Saudi. The resulting hybrid soundscape defies simple categorization. 
The diversity of Saudi Arabian artists is evident in the range of genres the new generation of musicians is exploring. Hip-hop, pop, rock, electronic, and alternative music are all being experimented with, capturing the essence of Saudi youth's desire for self-expression through various musical forms. This willingness to cross genre boundaries is forging a dynamic path for Saudi music that is gaining global recognition.
An artist at the forefront of this amalgamation of Eastern and Western influences is the Saudi Arabian artist, Moayad, signed by MDLBEAST Records. The comedian-turned-rapper merges his poetic Arabic lyricism with traditional hip-hop beats in a stylistic manner, paying homage to his love for rap music. In a quote for Mille, the rapper credits his hometown for inspiring his sound, saying, "The Saudi rap landscape is fresh and unique. I wish the world would come and see for themselves the cultural and creative transformation taking place today in Saudi Arabia."
Spotlight on Saudi Artists at Soundstorm
As a pivotal national stage, the Soundstorm Festival has been instrumental in spotlighting Saudi Arabian artists and providing a space for intercultural dialogue and artistic collaboration. The event had its beginnings as an electronic festival, and Saudi musicians like Cosmicat - with their dynamic house and techno-inspired production - were allowed to showcase their sound to a global audience.
As the festival gained popularity, it expanded its roster to include artists from various genres. Dafencii - a Sudanese/Saudi rapper, singer, and composer - graced the stage for Soundstorm 2022 and delivered a vibrant performance demonstrating his lyrical prowess and proclaiming his presence within the global rap community.
Soundstorm provides a platform where musicians from both local and international backgrounds unite, allowing them to share their passion for music and entertainment. Local DJs like Dish Dash get to share a stage with globally renowned DJ David Guetta, and attendees discover new artists alongside their established favorites.
Cultural Shifts and Global Resonance
Saudi Arabian artists' attendance at international music festivals like Soundstorm has a significant impact on the development of the Saudi music scene, as well as on international discussions of cultural exchange and artistic freedom. The country's engagement with international festivals brings forth its rich heritage and contemporary identity, debunking misconceptions and fostering cross-cultural understanding.
As the global music community continues to embrace Saudi artists, the cultural shift within the Kingdom becomes a powerful narrative of resilience through creativity. Saudi musicians are finding their voices, drawing from their history and the world around them, to create art that resonates with people from diverse backgrounds.
A Harmonious Symphony of Tradition and Modernity
The increasing prominence of Saudi musicians and bands at international music festivals stands as a testament to the nation's musical evolution. By innovating traditional approaches to music, Saudi musicians are forging new paths and creating a harmonious symphony that reflects their unique identities and experiences. 
Through MDLBEAST's efforts and the Soundstorm Festival at the helm of the local music scene, Saudi artists are receiving the recognition they deserve, not only at home but also on the global stage. As Saudi Arabia continues to embrace its musical roots while exploring new grounds, the nation's musical narrative becomes a powerful testament to the transformative and unifying power of music.