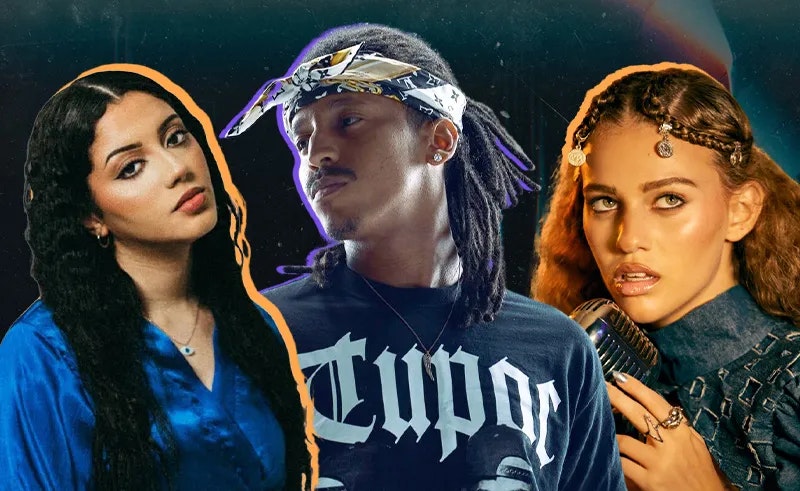 XP Releases of The Month - July 2023
---
XP Releases of The Month - July 2023
---
Releases of the Month is a collaboration between SceneNoise and XP Music Futures that brings you a playlist of the month's most noteworthy and not-to-miss tracks.
From Elyana's 'Mama Eh' securely cementing her place as a leading voice in the industry, to Ziad Zaza expanding his sonic footing with 'Oul Ya Baba ft. Karim Osama (prod. Riff)' all the way to Sudanese artist Mvndila nimbly walking the line between hip-hop and RnB, this month's picks for 'Releases of The Month' champions pioneering MENA popstars and talented up-and-comers alike.
https://open.spotify.com/embed/playlist/17E1mCFBjPI3ez0oteexJa?utm_source=generator
In our selection, Nour Khan leaves us captivated with her enchanting vocals on 'Shuaa El Nour', while Jeme delivers deep and rich grooves on 'Ygol Alshaer'. Zain Faiez also showcases his singular sound with 'Freak', and Lil Eazy, along with Rissi Tempo, hit it out of the park yet again with Srtwhile. Last but not least, Jordanian hit-maker Issam Najjar's latest laid-back release with R3hab and Manal neatly ties the playlist together, as the catchy tune lends a midsummer energy to the playlist.
Tracklist:
Elyanna - Mama Eh
Ziad Zaza - Oul Ya Baba Ft. Karim Osama (Prod. Riff)
Lil Eazy Ft. Rissi Tempo - Srt
Zain Faiez - Freak
Issam Alnajjar, R3hab, Manal - Waray
Jeme - Ygol Alshaer
Mvndila - Bob
Nour Khan - Shuaa El Nour