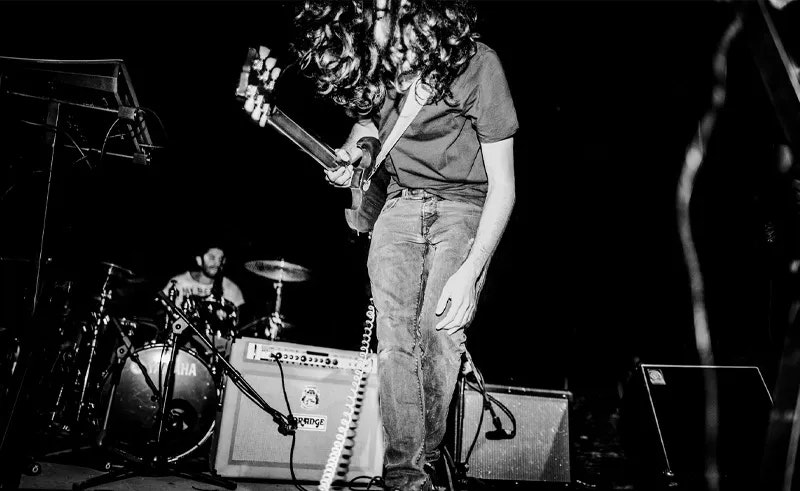 XP News: Lebanon's Eco-Conscious Camping Festival 'Oakenfest' Returns 21-23 July
---
XP News: Lebanon's Eco-Conscious Camping Festival 'Oakenfest' Returns 21-23 July
---
Oakenfest, the independent music and camping festival which combines arts and culture with eco-consciousness and local tourism, is making a much anticipated comeback to Lebanon after a five year hiatus.  
From 2013 to 2018 Oakenfest welcomed over 1000 attendees yearly across three days of music and culture in a relaxed natural setting. Over the course of those six editions the festival has hosted a total of 54 featured artists, both established and up-and-coming, spanning across all genres, with the likes of Kinematik, Hello Psychaleppo, El-Rass, Wanderland and Zeid Hamdan to name a few.
"The festival is making a comeback after five years during a very critical time in Lebanon. Culture is always the first sector to struggle when a country is in crisis. It is important to continue our cultural practice because it is our 'Raison d'être" Oakenfest founder Elsa Saadé explains.
Set in a family-owned-and-run oak forest and camping site in Lehfed, North Lebanon, Oakenfest comprises a camping zone, stage, bar, local product store, food court, restroom area with showers and a community kitchen run by the founder's mother which serves local food traditional to Lehfed and its surrounding villages.
Oakenfest is non-hierarchical when it comes to talent selection and performance, curating a diverse and inclusive line-up. Regardless of the artists' fame, they share the same stage, presence, and exposure during the festival. 
For their comeback, Oakenfest is bringing in an eclectic lineup of both regional and international artists including Melissa Kassab, Maryam Saleh, Kinematik, Si-Bemol Younes, Bonne chose, Postcards, Sanam, Maii & Zeid Hamdan, Bu Nasser, Horse I'm Virus, Club Hechik Bechik and Lahlouba.
Aside from the live concerts, Oakenfest offers different on-site activities, workshops, art and cultural booths, yoga meditations and beach gatherings. Beirut Synth Center will have a tent where attendees can try out equipment and experiment with new sounds. Samandal, the Lebanese Comics initiatives will be hosting a 'concert dessiné' and ttent dedicated to comic reading.
Throughout the festival, various art forms can be found at Oakenstore, a dedicated booth that invites art collectives to showcase their design items and products. Oakenfest has organized hikes in Arz Jaj and other nearby locations to encourage attendees to explore the surrounding area beyond the camping site and experience the touristic side of the festival.
An 'eco-stage' – made from non-recyclable plastic – will be designed as a permanent sustainable structure on-site, thereby generating less waste than having to build a new stage every year.
Initiatives tackling issues aligned with Oakenfest values of Eco-friendliness and Sustainability, Gender equality, Sexual health, Reforestation or psychological support among others are invited to set up a booth and raise awareness among the community.
The organizing team is setting up an action plan to decrease the overall carbon footprint during Oakenfest, by offering recycling and composting on-site, encouraging carpooling, and providing dedicated buses to drive groups to and from the festival, among other initiatives.
First wave tickets are out, and you can check them out by clicking here.
For more information about Oakenfest, visit their official instagram page by clicking here.