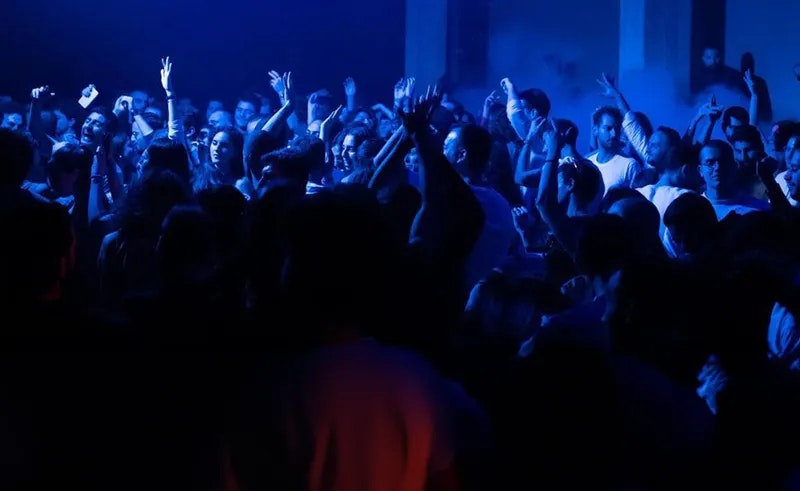 XP Insights: Safe & Sound: Hearing Health in MENA Parties
---
XP Insights: Safe & Sound: Hearing Health in MENA Parties
---
A ringing sound, an echoing pulse and a headache. In Cairo, Beirut, Riyadh and cities across the region as sounds spread within party settings and horns fill up bustling streets, we live in a soundscape of noise. While the noise stimulates, entertains and triggers, there is a rising movement towards conscious noise and safe hearing practices across the region. 
As we report on new sounds and witness emerging spaces and music movements echoing through the region, we've also been witnessing initiatives and conversations on the safety and dire effects of direct exposure to loud sounds. Whether in cramped-up underground clubs or parties, musicians and partygoers are opening up conversations surrounding hearing health, specifically tinnitus. 
Tinnitus is defined by the perception of sound that does not have an external source, so other people cannot hear it. While it's commonly described as a ringing sound, some people hear other types of noise, such as roaring or buzzing. The global public health issue is often overlooked, and because it's caused by exposure to high levels of sound and noise pollution, it's amplified in the music scene's reverberating parties. 
In Saudi Arabia, Ahmed Almomen , MDLBEAST Foundation's Project Manager for the Hearful Initiative, has taken up the mission to transform this perspective. "This year, we're trying to take it to the next level," he explains. "We have a panel on hearing health in XP advising people on preventative measures for tinnitus while not compromising the music experience. Artists coming to XP will have access to a renowned audiologist Dr. Michael Santucci, for one on one consultations about their hearing health. The public will also have access to free hearing tests at our on-ground MDLBEAST Foundation activation for Hearful. We're teaching people how to party, mass-producing earplugs for Soundstorm and promoting the habit of wearing earplugs.
https://www.instagram.com/p/CmHMc44ouIT/?hl=en


Almomen believes because Saudi's party scene is relatively young, they have an easier chance of spreading awareness and integrating safe hearing practices from the start. "The MDLBEAST Foundation's Hearful Initiative began to address a global issue, the matter of ear health, specifically tinnitus. Tinnitus is irreversible, making it our primary focus. It doesn't only impact event attendees but also musicians and event staff who are exposed to these conditions. We aim to provide them with the necessary education and tools to safeguard their hearing," Heba Zaidan, Creative Strategist at MDLBEAST & Hearful Initiative, says. 
A different challenge exists in Cairo, where earplug users mainly consist of veteran musicians or, as sound engineer Nazli Reda puts it, "people knee deep into the scene." Reda is a safe listening advocate who bought her first earplug in 2018 and began working as an ambassador for Ear Peace, an Egyptian earplug seller in Cairo. She has since used her platform to promote the use of ear plugs, making sure her parties follow the safe sound thresholds. "There's still this notion that earplugs are 'uncool.' I sometimes get comments like, 'If I don't hear that whistling sound by the end of the night, then I didn't have a good time," Reda tells SceneNoise.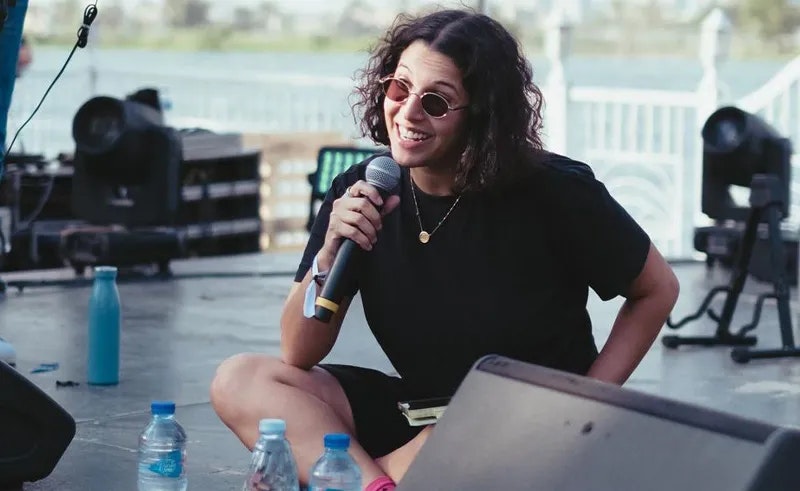 Nazli, Reda - Founder of Nazli's Noise
The movement toward safe hearing practices is taking shape across the MENA region, but it's not just a matter of personal choice—it's a collective responsibility. Ali Ajami, a Lebanese musician who co-founded Practise Safe Sound alongside Rami O to educate partygoers on preventative measures against tinnitus, stresses the importance of collective action. "After 20 years of DJing without protection, it's clear how we're all exposing ourselves to damaging levels of noise," he says. "Practise Safe Sound is focused on attendee responsibility and the power people have to protect themselves and demand better conditions."
Rami O. & Ali Ajami - Founders of 'Practice Safe Sound'
As Ajami struggles with tinnitus himself, his experience made him notice how common the condition is and also how preventable it could be. Along with Lebanese musician Rami O, the duo aims to spread awareness about the importance of safe listening practices and earplugs. And while many prefer the 'real' pulses, Rami explains where that notion comes from.
'There is undoubtedly a noticeable shift in the experience when using earplugs. We have been conditioned to tolerate extremely loud music. Using earplugs has certainly been a learning process for me, and with time, your ears regain their sensitivity. Everyone plays a crucial role within this framework, from the DJ to the venue staff and technicians to the attendees,' Rami O tells SceneNoise. With years of DJ experience under his belt, Rami explains how he can now tell when the sound decibel levels are above safe levels. 
In 2022, Practise Safe Sound teamed up with Lebanese music collective Retrogroove, to shed light on tinnitus and hearing health through a digital awareness campaign. "My experience with tinnitus started due to stress, but it was significantly worsened by exposure to loud sound systems, especially monitors," Ralph Nasr, a Lebanese musician and Co-Founder of Retrogroove, says. "This exposure creates a harmful cycle of anxiety and depression, and coping with the persistent ringing noise has been quite challenging. I'm honestly not sure how I've managed to keep DJing, but I've found ways to adapt. For instance, my team and I are now limiting indoor gigs to reduce the risks."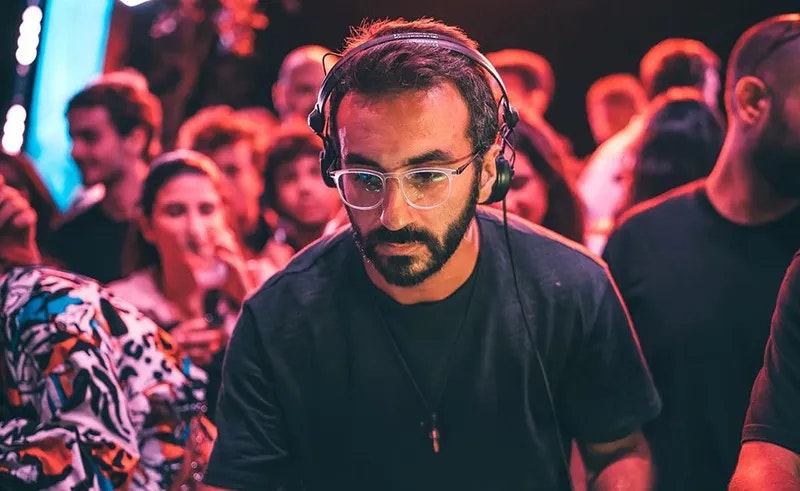 Ralph Nasr - Founder of Retrogroove
The MENA region's music scene is evolving, with a report by International Federation of the Phonographic Industry recording that the MENA region saw the fastest growth in the music market in 2021. And with this evolution comes a newfound awareness of the importance of preserving one's hearing. As the beats continue to resound, it's a movement that harmonizes the thrill of music with the wisdom of protecting the gift of sound.