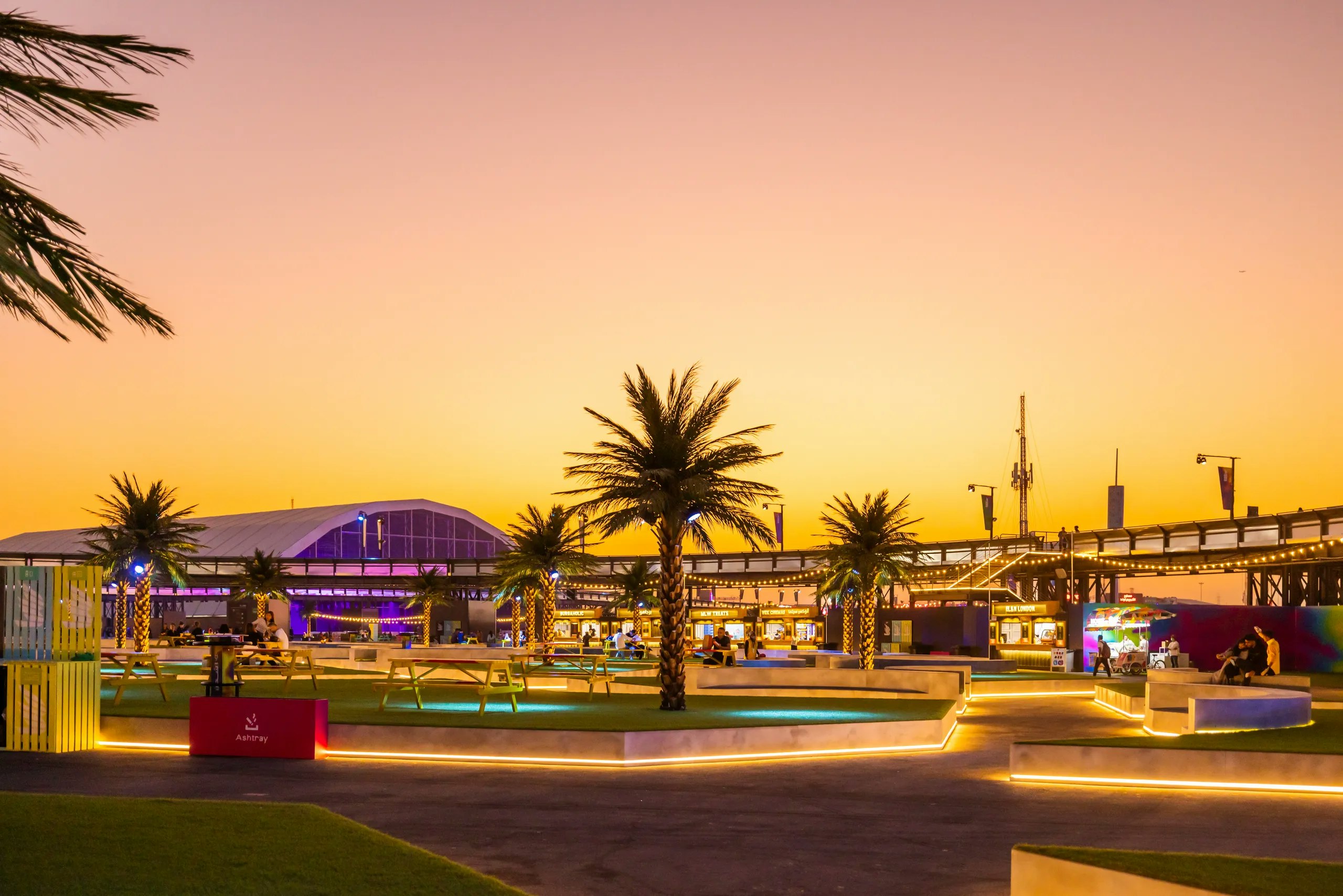 Melodic Tapestry: Saudi Music, Types, and Traditions
---
Melodic Tapestry: Saudi Music, Types, and Traditions
---
Saudi Arabia is a country with a rich cultural heritage and diverse traditions. Part of its legacy is the nation's history of music as an art form. With its steadily growing music scene, local artists are deftly fusing traditional music with modern influences, creating a lively and singular melodic tapestry. 
As the Kingdom embraces cultural reforms, and more and more music events open to the public, a fresh wave of musicians and entrepreneurs in the music industry are appearing to enrich the scene.
We delve into a brief overview of the nation's musical landscape - from its roots to its reimagination within a gradually progressing institution.
Traditional Music in Saudi Arabia
Saudi Arabia's traditional music is deeply rooted in its Bedouin heritage, with influences from neighboring Arab countries, as well as Africa. Historically, music played a significant role in various social and cultural contexts and had strong ties to many facets of daily life.
Songs and performances were essential to all types of festivities, marriages, religious ceremonies, and even storytelling, serving as a way to preserve the culture's past and core values.
Classical Saudi music is known for its evocative melodies, rhythmic patterns, and captivating vocals. The oud, a key component of Arab musical traditions for as long as it dates back, is one of the most recognizable instruments in Saudi music. The soulful, expressive melodies of the instrument have long been linked to emotional expression and storytelling.
Saudi Rhythm and Traditional Instruments
The core of Saudi music is rhythm, which gives it its distinctive and alluring spirit. The daf, a traditional percussion instrument that is essential to establishing the musical environment, lies at the heart of Saudi rhythm. The tone for many musical performances is set by this substantial frame drum covered in goat skin, which also influences the cadence and speed of the compositions.
Another fundamental instrument in Arab musical traditions is the oud. Necessary to the heartbeat of Saudi music, this instrument is revered for its alluring and soul-stirring melodies. Its strings carry the echoes of history, enabling musicians to arouse nostalgia and a sense of national pride through their entrancing melodies.
The emotional notes of the oud and the rhythmic beats of the daf combine to create a perfect combination that resonates with the nation's unique cultural character. The distinctive sound of traditional Saudi music is defined by these long-standing instruments, which are also a vital part of the contemporary music coming out of the region today.
Entertainment in Saudi Arabia
Saudi Arabia has experienced a profound cultural transition in recent years that has made a wide range of entertainment alternatives possible. The Kingdom has seen a rising music and entertainment scene that incorporates both traditional and modern manifestations due to Vision 2030's emphasis on encouraging arts and culture.
Festivals like Soundstorm can now openly celebrate the growing contemporary music culture, and bring together both the nation's top performers, as well as a global pool of talent, to provide a fun, and liberating experience for the public.
Contemporary Saudi Musical Artists
Contemporary Saudi musical artists are at the forefront of this cultural renaissance; these artists are skillfully integrating elements of traditional Saudi rhythm and instrumentation, with more global and modern influences. 
One of the region's key players in the music industry, MDLBEAST Records, boasts an array of signed, local sound artists such as the effervescent DJ and producer COSMICAT, and poet and comedian Moayad. A few other local artists worth mentioning include Mishaal, Tamtam, and Lil Eazy.
Mishaal Tamer
Our first mention is the leading figure in the emerging genre of "S-pop" (Saudi Pop), which is gaining popularity among the newest generation of Saudi kids. Throughout his career, he has built a massive following on social media, securing international deals and even performing at Soundstorm. 
Thanks to his talent and hard work, Tamer has achieved great success and is poised to make even more waves in the music world. He rose to fame during a cultural shift, which inspired him to create his first album, "Home Is Changing." Tamer's innovative style is defined by his unique blend of indie rock, K-pop, and Arab heritage music.
Tamtam
Reem Altamimi, known as Tamtam, has significantly contributed to the contemporary Saudi music scene on a global scale. The L.A.-based musician rose to fame through her covers of popular tracks on social media platforms like YouTube and has since gained a loyal following due to her soulful voice, songwriting, and composition skills.
The singer performs her songs in both Arabic and English, preserving the rich heritage of Arabic poetry by working with poets to write her Arabic lyrics. Her social media prominence has allowed her to promote important points of discourse, such as gender equality and mental health awareness.
Lil Eazy
Abubakar Al Jilany, aka "Lil Eazy", is a Somalian Hip Hop artist born and raised in Jeddah, Saudi Arabia. 
The rapper started gaining recognition in 2009 as a member of the Knockout Crew, a hip-hop group out of Jeddah, after which he moved toward commercial music, making him the first rapper in the Kingdom to open hip-hop to a wider audience.
Later joining Outlaw Productions, the rapper was also picked to appear on the KSA version of the 2018 World Cup song, "Colors," with Jason Derulo and Aseel Omran, garnering enormous media attention from TV, radio, and print publications.
Over the years, Lil Eazy has recorded several songs and appeared in many features. He's played to sold-out crowds on the region's largest stages, including MDLBEAST. He has judged XP Music Futures' singing competition and XPerform for two years, confirming his regional music influence.
-
As Saudi Arabia continues to embrace cultural reforms and invest in its entertainment industry, its music scene will grow and innovate. 
The torchbearers are current Saudi musicians who masterfully incorporate elements of tradition while embracing modern influences. Not only are they preserving Saudi musical legacy, but also bringing it forth to a wider audience.