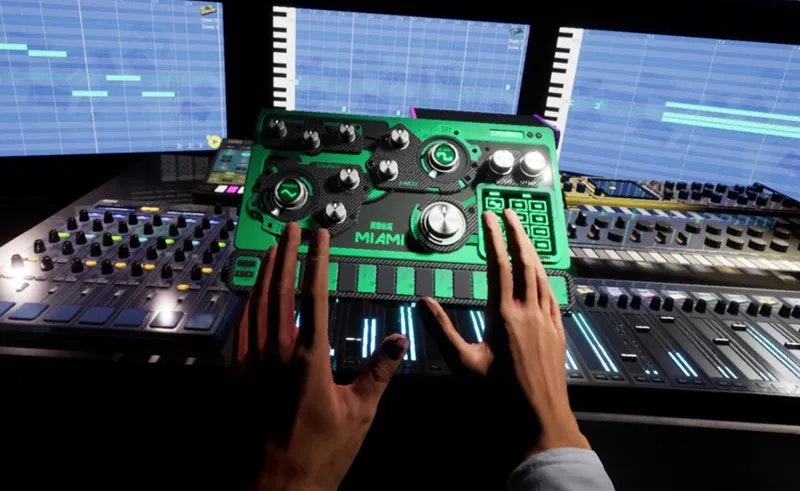 KORG's 'Gadget VR' is Its First Virtual Reality Recording Studio
---
KORG's 'Gadget VR' is Its First Virtual Reality Recording Studio
---
As an augmented-reality dupe of the KORG Gadget - an award-winning music production software available across iOS, plugin, and Nintendo Switch - the KORG Gadget VR is now the closest thing you'll get to a physical recording studio in the virtual realm. 
'Gadget VR' immerses users in a virtual studio, allowing them to control synths simply with gestures, write MIDI tracks, record audio, and modulate sounds, all without any hardware - well, except a VR headset. 
The software is based on the user interface developed by KORG for the Nintendo Switch. Comprising a host of 3D 'gadgets' and sequencers which circle the user, the VR studio comes equipped with six lifelike instruments for users to experiment with. 
Available for download on Steam and Oculus, KORG hopes that the new iteration of their production software will unlock fresh approaches to music making and inspire new musical workflows.
Check out the demo below.