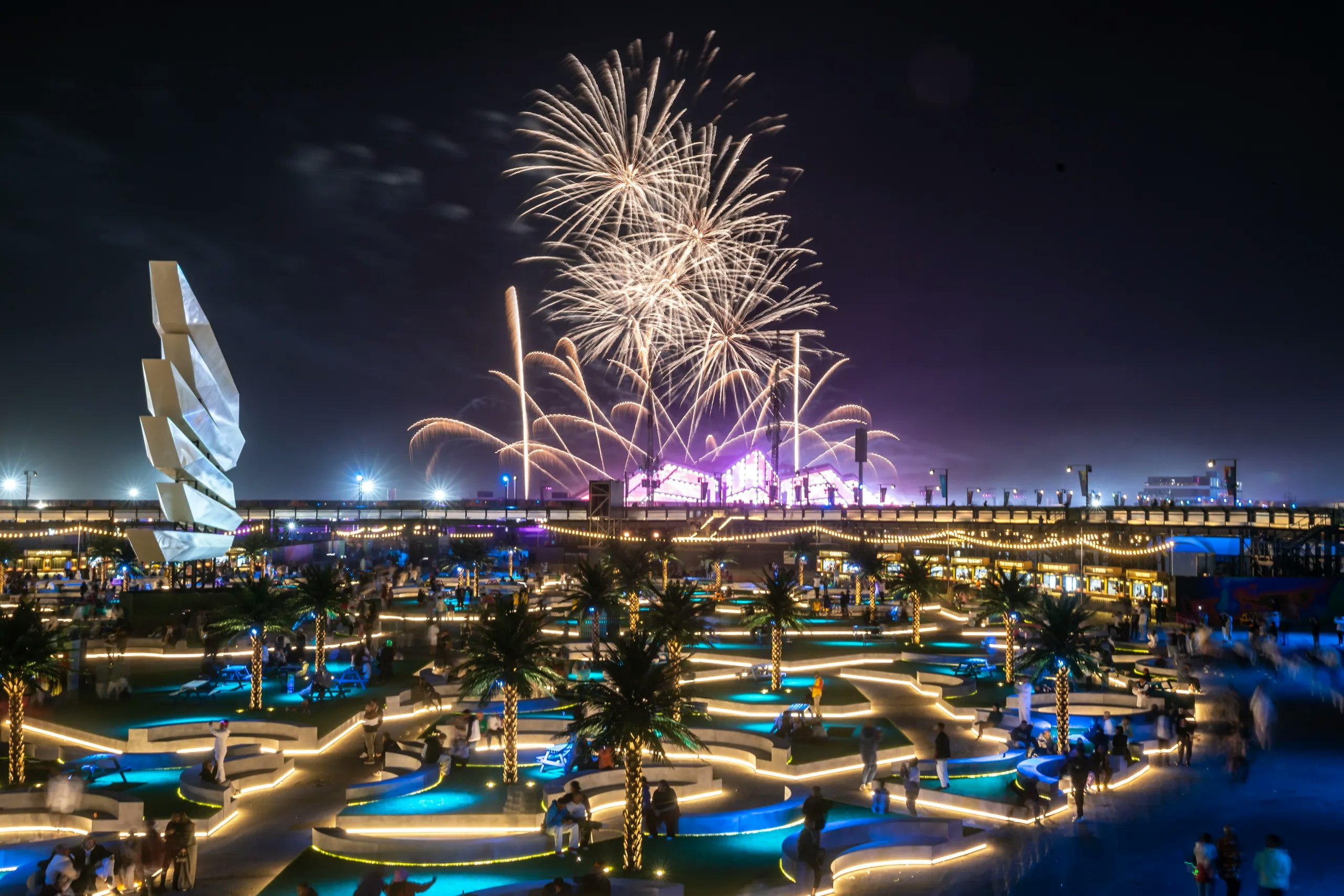 Experiencing the Heart of Saudi: Top Things to Do in Riyadh
---
Experiencing the Heart of Saudi: Top Things to Do in Riyadh
---
Riyadh, the capital of Saudi Arabia, is a bustling metropolis that blends tradition with modernity, offering a captivating mix of cultural attractions, historical landmarks, and vibrant entertainment. As the heart of Saudi Arabia, Riyadh is a city that embraces its rich heritage while embracing the spirit of progress. From exploring ancient sites and immersing in local culture to enjoying exciting events and nightlife, Riyadh offers a plethora of experiences for travelers seeking to discover the essence of Saudi Arabia.
In this article, we will journey through some of the top things to do in Riyadh, including its fascinating attractions, events, and entertainment scene, and explore the innovative Soundstorm festival.
Attractions in Riyadh: Embracing Tradition and History
Riyadh is home to numerous landmarks that pay homage to Saudi Arabia's rich history and diverse culture. The Masmak Fortress was an important part of the Kingdom's history, and a trip there is a must for anybody interested in exploring one of the best scenic archives the region has to offer. 
The National Museum of Saudi Arabia is another must-see, taking visitors on an immersive tour of Saudi Arabian history from prehistoric times all the way up to the unification of the kingdom and beyond.
For visitors seeking a taste of traditional architecture, the Al-Masmak Souk, located in the heart of Riyadh, is a treasure trove of local crafts, spices, and textiles. 
And to wrap it up, Diriyah, a UNESCO World Heritage site, is a living museum of mud-brick buildings and winding alleys, offering a glimpse into the city's ancient roots.
Riyadh's Vibrant Entertainment and Events Scene
Riyadh has come a long way in the last several years in terms of its entertainment scene. Visitors from all over the region flock to the city to take part in the many cultural festivals that celebrate music, art, technology, and heritage. The Riyadh Season is an extravaganza that lasts for two months and features performances by both local and foreign artists as well as leading-edge art installations, concerts, and light shows.
In addition, Riyadh's nightlife has experienced a dramatic transformation, with a steadily emerging selection of cafes and restaurants offering a buzzing atmosphere ideal for both socializing and winding down. 
Foodies can rejoice, as Riyadh has an eclectic food scene that serves up everything from traditional Saudi cuisine to foreign favorites. It boasts a selection of eateries from more globally renowned franchises, like Nobu, to local hidden treasures, such as AlBaik, an incredibly popular chicken spot (arguably, the best around).
As a pioneer in cultural advancement, MDLBEAST is at the forefront of revolutionizing the entertainment landscape in Saudi Arabia. The company's mission is to strengthen the local music scene and pool of talent, and it has been making waves with innovative events, including the globally acclaimed Soundstorm festival.
Soundstorm is an annual electronic dance music (EDM) festival that shows Riyadh's rising thirst for different musical experiences. The event draws music fans from around the world, producing an exhilarating atmosphere that reflects the city's dynamic culture. It's quickly become one of the region's most anticipated events, attracting music fans to Riyadh for its immersive audiovisual experience and internationally recognized DJs.
With such a steadily growing entertainment landscape, visitors should keep up-to-date with the latest events taking place in the region.
Exploring Riyadh: A City of Contrasts
Beyond just historical landmarks and a bustling entertainment scene, Riyadh is a city of contrasts that offers the best of both worlds for travelers. The beautiful King Abdullah Park is a tranquil haven with its lush greenery, walking trails, and artful fountains.
Meanwhile, the Riyadh Sky Bridge (located at the prominent Kingdom Centre) offers spectacular panoramic views of the city and a steel skyline, that offers a divergence from the flourishing foliage of King Abdullah Park
Riyadh is also known for its extensive shopping scene. The city is home to more than a few giant retail centers, which entertain the whole family - from stores, to boutiques, to movie theaters, amusement parks, food courts, and arcades. Traditional souks also exist alongside these commercial establishments, and they demonstrate the city's rich legacy.
Be it cultural landmarks, national parks, events, or shopping - Riyadh offers plenty of leisure activities for tourists and locals alike to take part in. Get a glimpse into the eclectic entertainment possibilities the city has to offer.