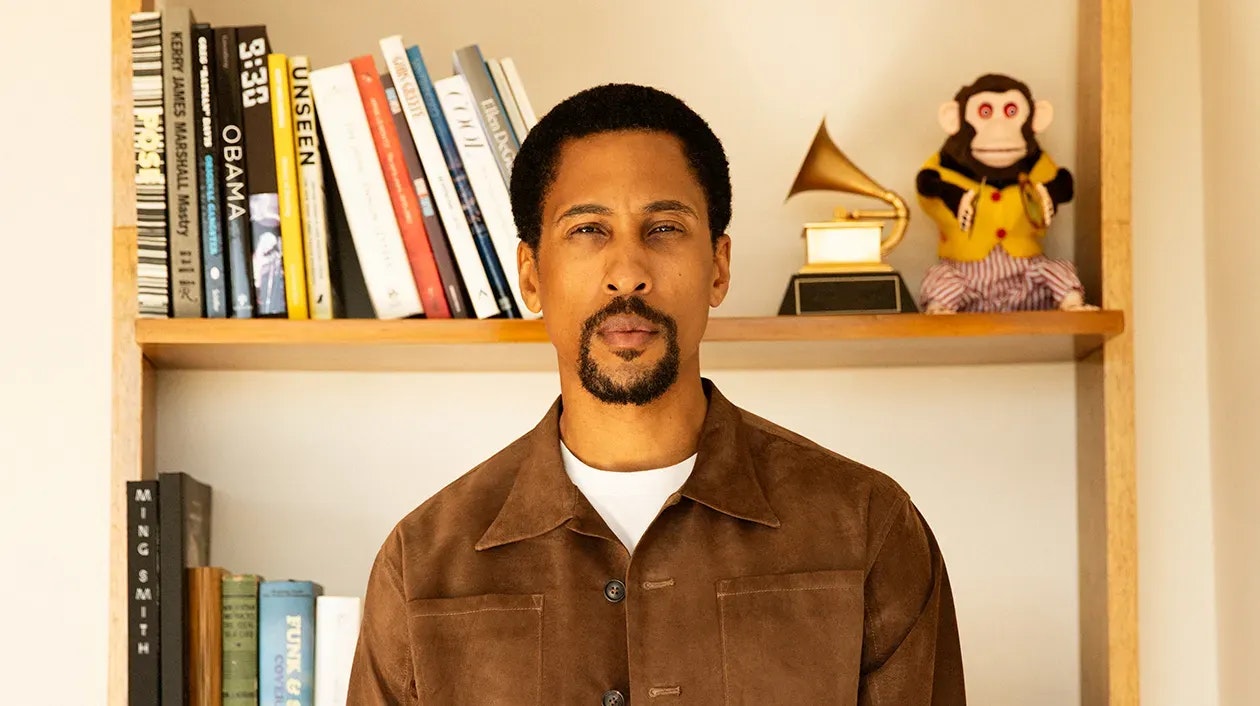 Apple Music Alum Larry Jackson's 'gamma' Expands into Middle East
---
Apple Music Alum Larry Jackson's 'gamma' Expands into Middle East
---
Nascent music platform 'gamma', which "offers the world's leading artists creative and business services across all artistic and commercial touchpoints" is now expanding into the Middle Eastern and African markets. It was recently launched in March 2023 by Larry Jackson, former Global Creative Director of Apple Music.

With offices in Los Angeles, New York and London, the holistic platform is now expanding with two new centres in Lagos and Dubai. "Africa and the Middle East are vital to gamma's long-term vision and success," Jackson tells SceneNoise. "These regions have historically been underappreciated wellsprings of rich musical talent spanning multiple genres, cultures, and styles just waiting to be introduced to the rest of the world."
The company has already struck partnerships with local record labels such as emPawa Africa, Mavin Records and DC Talents, amongst others. For its regional debut, the company exclusively distributed and marketed the launch of Rema's 'Rave & Roses (Ultra)' album within Africa.
The move comes after a string of significant acquisitions by the young company, including a partnership with Snoop Dogg that saw the Death Row Records catalogue returned to all streaming services globally. The first acquisition by gamma was Roy LaManna's prolific distribution and services company Vydia, which previously worked with artists like Kanye West, Akon, Mr Eazi, and Anuel AA.
The expansion will be led by supermodel Naomi Campbell as Special Advisor, and former CEO of Universal Music South Africa and Sub-Saharan Africa, Sipho Dlamini, as the President of the Africa & Middle East division.
Campbell is the founder non-profit organisation Fashion For Relief, an initiative to nurture underdeveloped industries such as fashion, tech, business, entertainment, and arts in emerging markets across the MENA region and India. She is also the founder of The Emerge Initiative, supporting artists across Africa and the diaspora with mentoring, education, and training opportunities.
"Naomi's existing relationships with world leaders coupled with her intimate knowledge of entertainment's cultural and economic impact is a win-win opportunity for both gamma and the region at large," Jackson says.
The incumbent president, Dlamini, boasts more than 24 years of experience in the African music industry. gamma describes him as "one of the founding fathers of Africa's modern music industry" who played "a pivotal role in the stabilisation and growth" of Africa's largest royalty collection society, Southern African Music Rights Organization (SAMRO). He also served as Vice President of Operations at CSM Entertainment in Dubai, overseeing some of the largest musical events in the region.