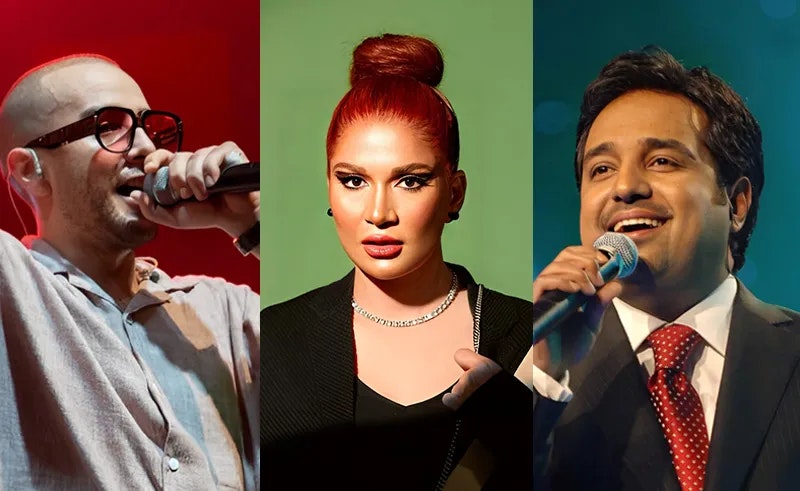 XP News: IFPI Launch Official Music Charts in Egypt, Saudi Arabia, UAE, and North Africa
---
XP News: IFPI Launch Official Music Charts in Egypt, Saudi Arabia, UAE, and North Africa
---
The IFPI (International Federation of the Phonographic Industry), an non-profit organization representing the interests of the recording industry worldwide, providing a platform for legal, policy, and market research while expanding the commercial uses of recorded music. Operating in over 70 countries, they recently announced the launch of four new official charts, chronicling rankings that span from Egypt, Saudi Arabia, UAE, and North Africa (including Algeria, Morocco and Tunisia). The release of these new charts follows the IFPI's November 2022 launch of its first ever regional MENA chart, which covered data from 13 markets and over 300 million people. 
Released weekly on IFPI's socials and website, these newly-announced charts collect stats from major DSPs such as Spotify, Anghami, Deezer and more, and are a powerful insight on the leading musical trends and figures of the region. These charts don't only aid consumers in understanding rankings of top streaming tracks but also represent official sources of data for record labels, artists and managers alike. 
Till date there hasn't been a specific music chart which accurately gathers such data from the MENA region as many charts typically lean towards corporate biases or are limited to only a few forms of physical or digital distribution. Whilst ultimately music is of course subjective (i.e. not a competitive sport), charts like this provide an aspirational element to the regional music industry by inspiring artists to create and release more quality music. This movement towards a more structured and recognized framework for acknowledgement within the MENA region, featuring transparent reference points for consumer behavior, is an encouraging sign for artists, music labels, and the audience alike, setting a precedent for the celebration of the region's upsurge in talent.
The latest chart sees Nawal Abdechaffi's 2022 hit Mekhasmak have a huge surge in popularity topping both MENA's and Egypt's official charts. Marwan Moussa's new release with Nourine Abouseada 7ob Khena2 rises on the Egypt chart to number four, meanwhile Rashed Al-Majed's 'Ya Mohammad' is the top streamed track in Saudi Arabia, and Zarzour's 'Lartiste' and Moroccan rapstar Draganov's '3DABI' take first and second respectively on the North African chart. Perhaps unsurprisingly pop, shaabi and rap rule the current sounds of the region. We look forward to observing how these trends may change over the coming year.
Head to theofficialmenachart.com for the full charts.