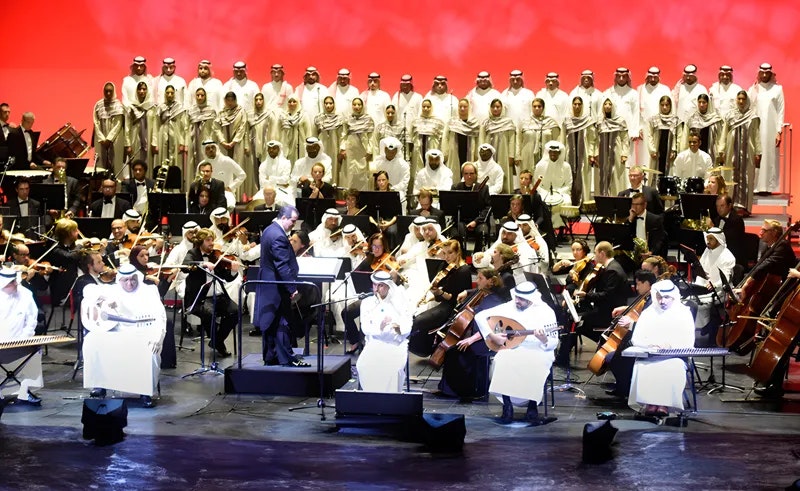 Saudi Arabia's National Orchestra & Choir Perform in New York City
---
Saudi Arabia's National Orchestra & Choir Perform in New York City
---
The Saudi Arabia Music Commission, with the backing of Culture Minister Prince Badr bin Abdullah bin Farhan, joined forces with the Theater and Performing Arts Commission to stage a concert at the Metropolitan Opera House in New York City.
The event featured the talents of 80 musicians from the National Orchestra and Choir (NOC) and the Saudi Performing Arts Band, as well as the collaboration of American jazz band Dizzy Gillespie. 

https://x.com/MoC_Engage/status/1703602141300940952?s=20
https://www.instagram.com/reel/CxVCzXGoT4z/?igshid=MzRlODBiNWFlZA==

Their performance, titled "Masterpieces of Saudi Music," presented a fusion of Saudi folk songs and individual acts. The concert marked the third stop in the "Masterpieces of Saudi Music" initiative, following successful shows in Paris and New Mexico, serving as a platform to introduce Saudi Arabia's diverse musical genres and performing arts to the global stage.