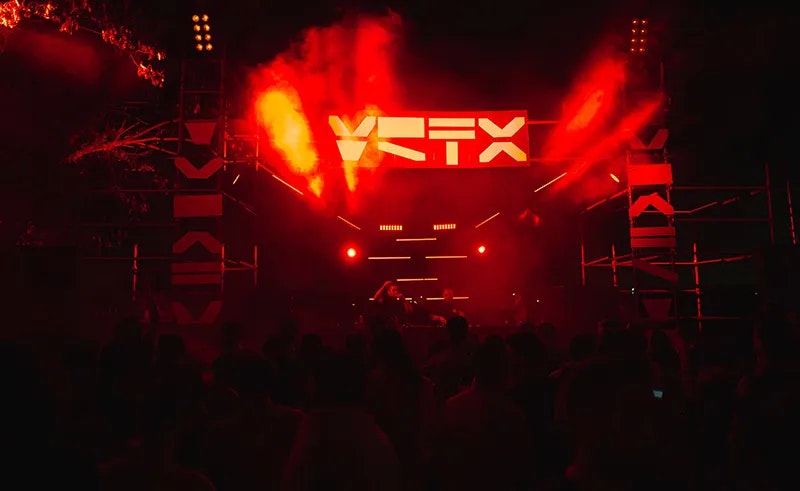 Amman's Vortex to Host Fifth Edition of Open Air Festival June 30th
---
Amman's Vortex to Host Fifth Edition of Open Air Festival June 30th
---
For the past five years Jordanian electronic music collective Vortex has been making strides in offering a safe dance-music space for artists and party goers in Jordan, curating local and international selectors across the spectrum of dance music.
Last October, they went all out celebrating their 5th anniversary, going on a mini-tour hosting eclectic parties across Amman, Cairo and Dubai. They're back in their hometown now and kicking off the summer season with the fifth edition of their widely anticipated 'Open Air Festival', taking place Friday June 30th at Bisharat Golf Club.
This time they're bringing a massive roster of 19 artists, many of whom from established labels such as Bakked and Denaila from Italy's Outcast Torino, Maxime DB from France's Airfunk Records and Nour Fahmy and Mira from Cairo's YellowTape Records. They come coupled with some local veterans including Ameed, AVIDBOLD and Rish to name a few.
"This edition is set to be the largest one yet" says Vortex founder Amro Malhas. This year for the first time 'Open Air Festival' will have two stages. "We increased the number of international guests performing this year, so we felt like we owe it to our local scene to give all the artists a chance to perform at our largest high-profile event." 
According to Malhas, as the day progresses the mighty main stage the vibe will get faster and heavier whilst the other stage, dubbed 'The Cave', is dedicated to a more easy-going listening experience.
Aside from the 12 hour-long line-up, party-goers can enjoy the different food and beverage stations, art installations and a chill-out area to unwind away from the crowds. There's also a whole design market where local brands can showcase their different eccentric apparel, accessories, and art.
"Amman isn't usually the first location that pops to mind when you think of festival destinations, but on the contrary as the scene is vibrant and on the rise. We want to re-introduce Amman's image on the map" said Malhas.

For more information about the festival, visit Vortex's official website by clicking here.