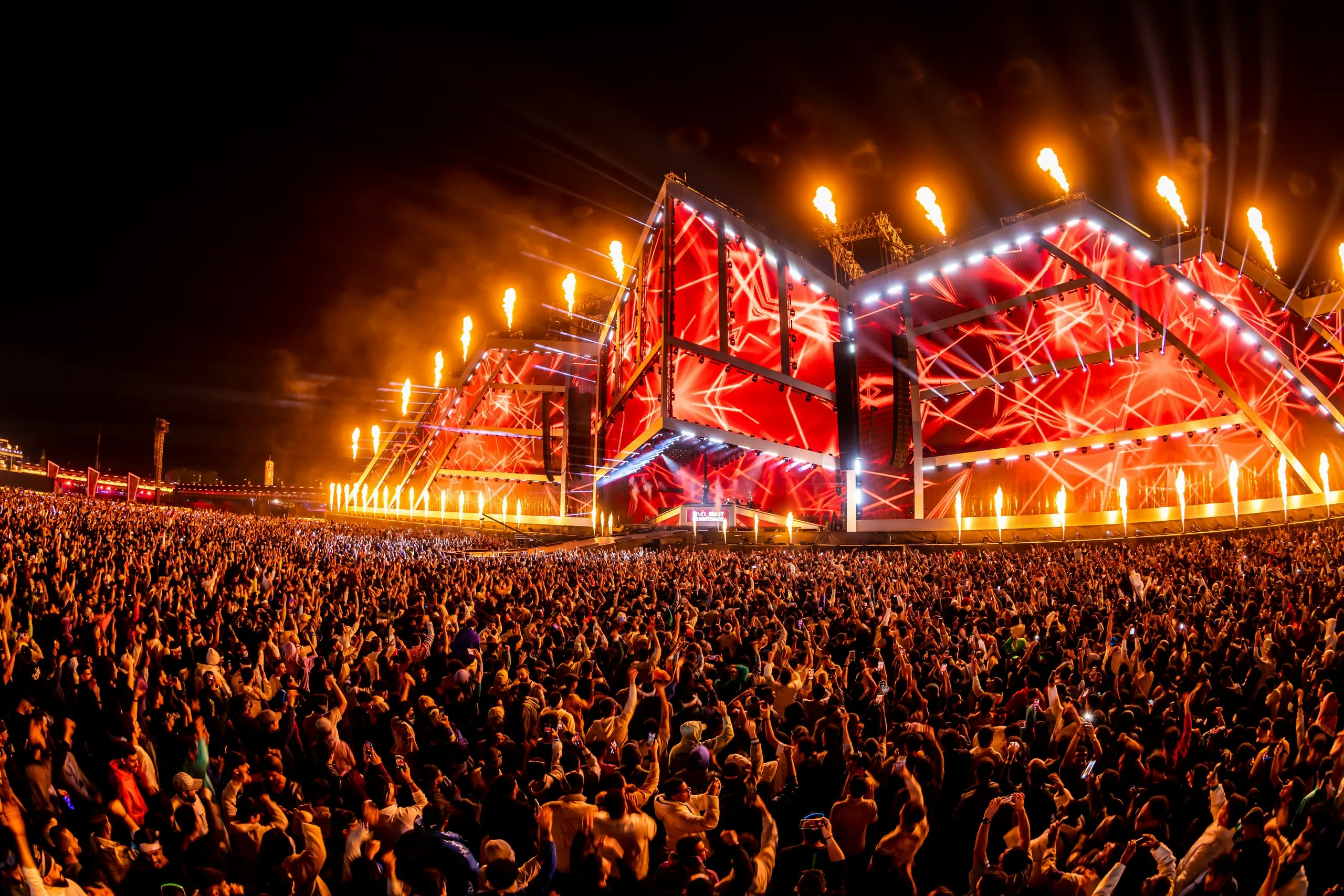 A Showcase of Splendour: Unpacking Saudi Arabia's Entertainment Industry
---
A Showcase of Splendour: Unpacking Saudi Arabia's Entertainment Industry
---
Saudi Arabia, a country with a deeply rooted history and culture, is rapidly transforming into a thriving hub for entertainment and leisure. The entertainment landscape in the Kingdom has changed dramatically over recent years, opening up many new opportunities for both locals and tourists. In a remarkable shift of legislation, Saudi Arabia has converted its approach to nightlife to emerge as a major player in the realm of global entertainment
The fascinating development of entertainment in Saudi Arabia, the attractiveness of shopping there, and the influence of innovative festivals like Soundstorm music festival on the nation's cultural scene will all be covered in this piece.
Saudi Entertainment: A Cultural Evolution
For many years, Saudi Arabia had the reputation of being a conservative nation with limited entertainment opportunities. However, following the Vision 2030 project, the Kingdom has begun a path to diversify its economy and improve the quality of life for its residents. Entertainment in Saudi Arabia as a whole has undergone a radical change as a result.
Today, Saudi Arabia hosts a wide variety of events and tourist attractions that cater to a wide range of preferences. From music concerts featuring international artists to theatrical performances, comedy shows, and sporting events, the country's entertainment calendar is teeming with excitement. And with fewer restrictions on movie theaters, families and movie buffs alike in Saudi Arabia can now enjoy the beauty of the silver screen like never before.
Shopping in Saudi Arabia: A Retail Haven
In addition to its many attractions, Saudi Arabia has also become a shopper's paradise. The Kingdom is home to numerous up-to-date malls that stock an abundance of both international and local brands, and provide an immersive experience that caters to all ages. Riyadh, Jeddah, and Dammam are globally renowned for their malls, which provide, not only a vast selection of retail outlets, but also various social and recreational activities. You can find everything from retail and boutique shopping, to movie theaters, amusement parks, food courts, and arcades.
Beyond just commercial shopping centers, the country also boasts an array of traditional souks. These vibrant marketplaces are an integral part of the country's heritage, and provide a glimpse into the rich traditions and warmth of the culture. With a blend of traditional and contemporary settings, both providing equally captivating experiences, shopping in Saudi Arabia has become a cultural pastime that allows tourists and residents alike to indulge in the country's rich heritage and contemporary flair.
The Cultural Symphony of Saudi Arabian Festivals
Festivals in Saudi Arabia have grown to become prominent cultural events that honor the country's history and diversity of people. One such festival that has garnered global attention is Soundstorm, which has become a yearly tradition for music lovers in the Kingdom and beyond.
Soundstorm, one of MDLBEAST's Biggest Fesivals, personifies the brand's values of togetherness and the transformative potential of music. With its remarkable program, the festival celebrates the rich musical tapestry of the Middle East while also embracing global trends by bringing together musicians and music enthusiasts from around the world.
Soundstorm Festival has played a pivotal role in promoting entertainment in Saudi Arabia as a thriving endeavor. With its cutting-edge programming and innovative approach. When it comes to the development of the Saudi Arabian entertainment industry, few have been as instrumental as MDLBEAST, the company behind Soundstorm, Balad Beast and XP Music Futures. MDLBEAST is a Saudi organization that has tirelessly worked to fulfill its goal of bringing people together through the love of music. 
The Future of Saudi Entertainment
As the entertainment industry in Saudi Arabia continues to flourish, the future looks brighter than ever before. With a growing appetite for diverse experiences and a commitment to nurturing local talent, the Kingdom is well-positioned to become a global entertainment powerhouse. The combined efforts of entities like MDLBEAST, along with the Saudi government's dedication to developing a vibrant entertainment scene, have opened the door to a new era of artistic expression and cross-cultural understanding.
All-in-all, Saudi Arabia is making great strides toward a new cultural and artistic identity, reflecting a dynamic society that welcomes innovation and revels in its cultural richness. The groundwork has been laid for Saudi Arabia to continue its ascent as a leading global entertainment destination as the country opens its doors to the globe.