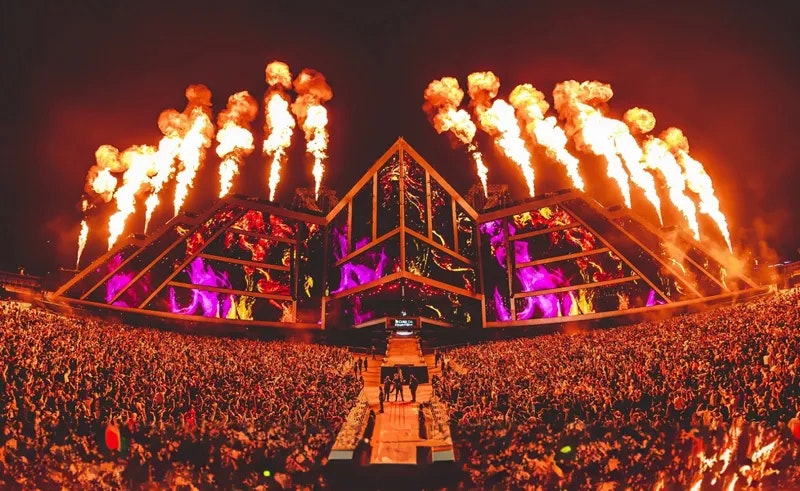 XP News: Storm shaker Contest Gives DJs the Chance to Play Soundstorm
---
XP News: Storm shaker Contest Gives DJs the Chance to Play Soundstorm
---
Saudi music powerhouses MDLBEAST and XP Music Futures have launched a region-wide competition in search of the next great DJ, with the winner taking centre stage at Soundstorm '23.  With last year's headliners including the likes of Bruno Mars, Post Malone and DJ Khaled in front of a crowd of 450,000 fans, this year's Soundstorm will be a hell of a first gig.
Now in its third year, the 'Storm shaker' competition aims to give emerging DJs a platform on which they can step up and rise into the global music scene.  "Give your dreams all you've got," Joj, the winner of the first edition of Storm shaker, said. "It's not enough to be talented, you need to hustle to be the winner."
Each submission is evaluated based on criteria ranging from originality, technical mastery, creative expression and audience engagement. The competition will be judged by industry veterans, top DJs and producers, with more prizes on offer for the top four finalists, including the opportunity to perform at XP Music Futures Conference '23, tickets to Soundstorm '23, an exclusive XP goodie bag, as well as prizes and vouchers from DJ Corner.
"The local scene is growing every day, and one of the biggest growth factors is that more talent is rising to the challenge of performing in public," MDLBEAST's Executive Director of Music & Talent, Matt Dicks, tells SceneNoise. With Stormshaker's deadline fast approaching on August 24th, XP Music Futures hopes to strike the right chord with a new genre-defying sound.  
Soundstorm '23 will be held this December from the 14th to the 16th in Riyadh. You can find more information about submission details for Storm shaker at MDLBEAST's website.