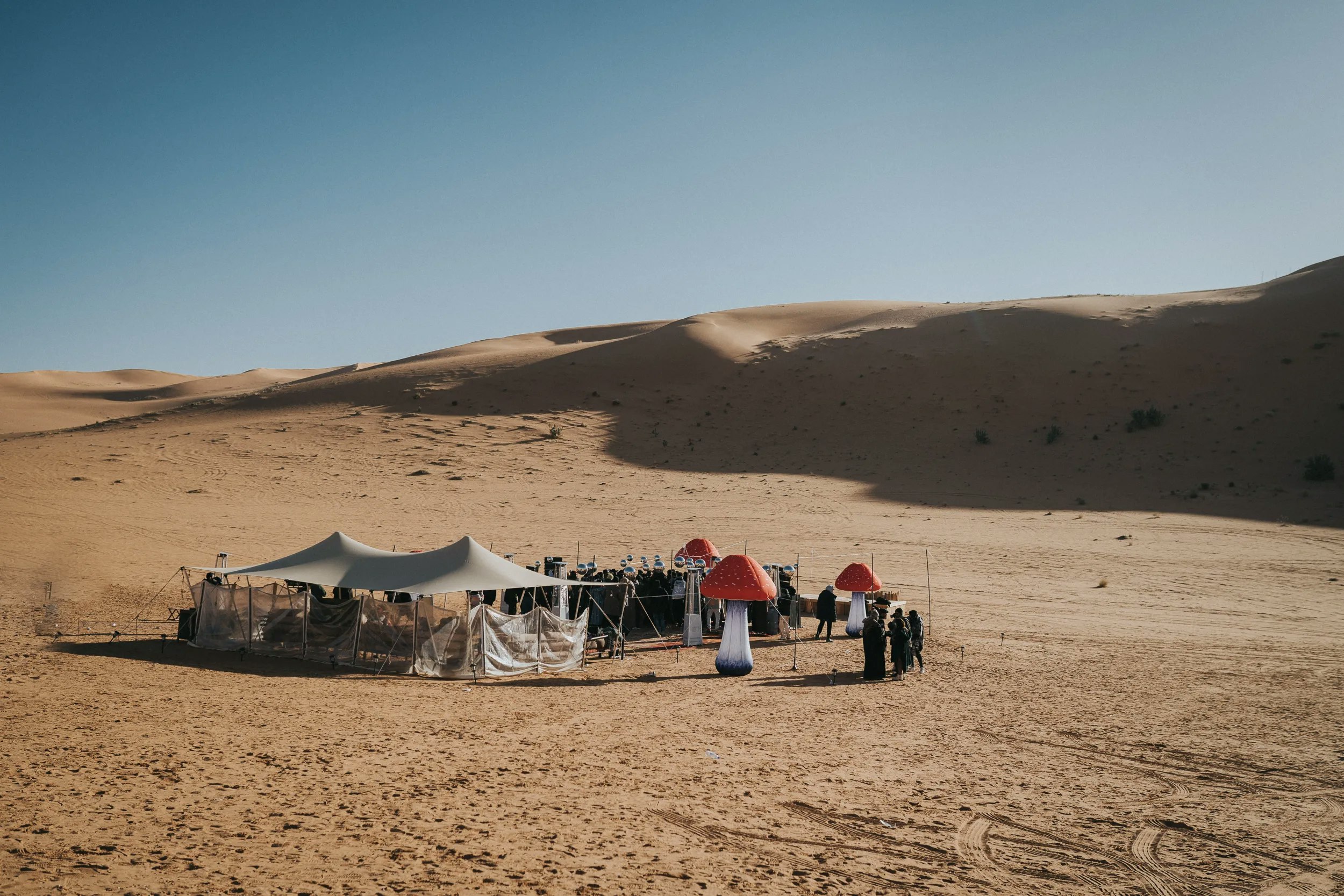 Putting Saudi Music on the Map
---
Putting Saudi Music on the Map
---
The regional music scene stole the spotlight in Riyadh last December – bringing together the global music community in conversations, on dance floors and across warehouses. Between Soundstorm - a mega electronic music festival with wide music genres, hosting over 700,000 attendees, and The XP Music Conference – focused on building the music industry infrastructure – the air in Riyadh was supercharged with ambition, creativity and thirst for more. Soundstorm was a dream opportunity for local talent, a peek into another world for international talent, and an inclusive playground for Saudi youth to play. On the heels of these happenings, local and regional promoter brands are hosting their own events as they nurture the scene – while navigating gray areas around event licensing and legality. 
The Kingdom is experiencing an entertainment and tourism boom - with high demand for activities, live music and cultural celebrations. At XP, Princess Haifa bint Mohammed Al Saud, Assistant Minister for Tourism mentioned that the Kingdom is expecting a 600% increase in live music events in 2022 alone – making music events a key player in Saudi's greater tourism strategy. Policies to govern this fledgling industry are developed by the newly established General Entertainment Authority. The developments in policy include the loosening of event restrictions to the protection of artist rights. In the XP Music Conference, regional industry titans and governmental figures discussed policy development in closed door discussions. This allowed for an honest and open exchange between industry veterans, artists and policy-makers ensuring that all interests were properly represented.
With new policies still in the works, the Saudi night scene remains in a gray area. There are little policies that specifically govern private sector nightlife and the agents surrounding it. Some progress has been made, such as issuance of party permits by GEA – though many of these cater to larger scale events. With such gaps, young entrepreneurs are finding loopholes to keep the party going. Where clubs cannot exist, Saudi youth bring international party experiences to the Kingdom hosted privately, featuring local and global music talent and immersive experiences. Privacy and exclusivity form the basis of these small music communities – as the existence of nightlife in the Kingdom still lives in the in-between of legitimate and taboo.
The ambitions of these young entrepreneurs are complementary with the Kingdom's tourism ambitions, attracting a globetrotting music tribe. With the increase of intimate parties, a heavy-hitting music festival and an enriching music conference – Saudi is slowly gaining international attention, particularly within the music scene. The boutique rave scene has caught the eye of notable nightlife publishers, such as Meoko and Trommel, with sick lineups and breathtaking locations – going semi-viral as far as the underground goes. Saudi's international clout within the scene is creating an influx of creative talent that are keen on exploring the diverse talent, experiences and sound that the Kingdom has to offer. We all see an opportunity in what Saudi has to offer, and we have a chance to build it up in the right way, together.