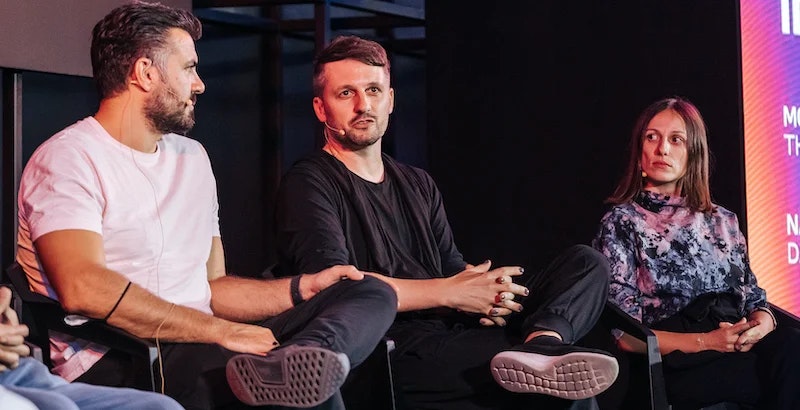 شارك في تأسيس شركة VIBELAB على دفع الموسيقى في المملكة العربية السعودية
---
شارك في تأسيس شركة VIBELAB على دفع الموسيقى في المملكة العربية السعودية
---
A leading authority on protecting night time economy, community and culture, Leichsenring advises the territory to take note of the best practices and tools employed around the globe.
"It is important to understand that the music scene is not going to be built the same way you build a tower," he says. "There is not an actual blueprint to building a music scene, but I don't see this as something very hard as it is rooted in the Saudi culture.The Saudi people are creative, the Saudi people have craftwork, the Saudi people enjoy music. It is basically rooted in their DNA. The important question is how to rekindle this?You need to make sure that people are willing now to a different route from their parents or grandparents, or even from the musicians they listen to that are from another country. You need to make sure that people are willing to build their own identity and own culture. And all of this takes a lot of time – there's no shortcut."
Lutz Leichsenring
HUGE TRANSFORMATIONS ARE HAPPENING IN THE COUNTRY AND THEY'RE CREATING THE OPPORTUNITY FOR WHAT WAS PREVIOUSLY UNDERGROUND TO ENTER THE MAINSTREAM
Billed as the "most forward-thinking gathering of music leaders in the region", XP is being organised by MDLBeast in partnership with the Saudi Music Commission and will feature leading cultural representatives and music industry experts from around the world.
Through workshops, panel discussions and roundtables, networking opportunities, and music activations, XP plans to expand opportunities for music industry professionals of all backgrounds including artists, entrepreneurs, creatives and policymakers.
Organisers say the conference is built on four key pillars – talent, policy, scene and impact – that will help to amplify the region's music industry. The full programme will be released in due course.
Asked how a country like Saudi Arabia goes about building a music scene, Leichsenring says: Most cities, most countries will have had a scene of some sort. Perhaps it wasn't visible, perhaps because it wasn't allowed, but there would been something there and that was certainly the case in Saudi, with a genuine underground vibe. Now, these huge transformations are happening in the country and they're creating the opportunity for what was previously underground to enter the mainstream. That's being supported by government, so from the top down, but then there's also the grassroots 'bottom up', organic scene which is now able to grow much much more.Further, there are now Saudi creatives returning home to be a part of these changes and they're bringing experience they've gained all around the world back to their hometowns. This is amplifying the movement."
Lutz Leichsenring
Regional artists TamTam and Jeme have also been announced for the conference.
"I'm inspired by a lot of cities and Los Angeles is top, although it's not the perfect role model for our region," says TamTam. "I think the best angle would be to take away what's best from different music cities, not just look at one city."Creating public venues for artists to showcase their art and work will play a big part in supporting the music ecosystem as a whole," adds Jeme. "Having more venues will create demand for artists, a huge market for promoters, booking agencies, production companies and so many other possibilities."
Lutz Leichsenring
Meanwhile, MDLBeast's Soundstorm festival, which debuted in 2019, will return to Riyadh between 16-19 December, this time with a fourth day.