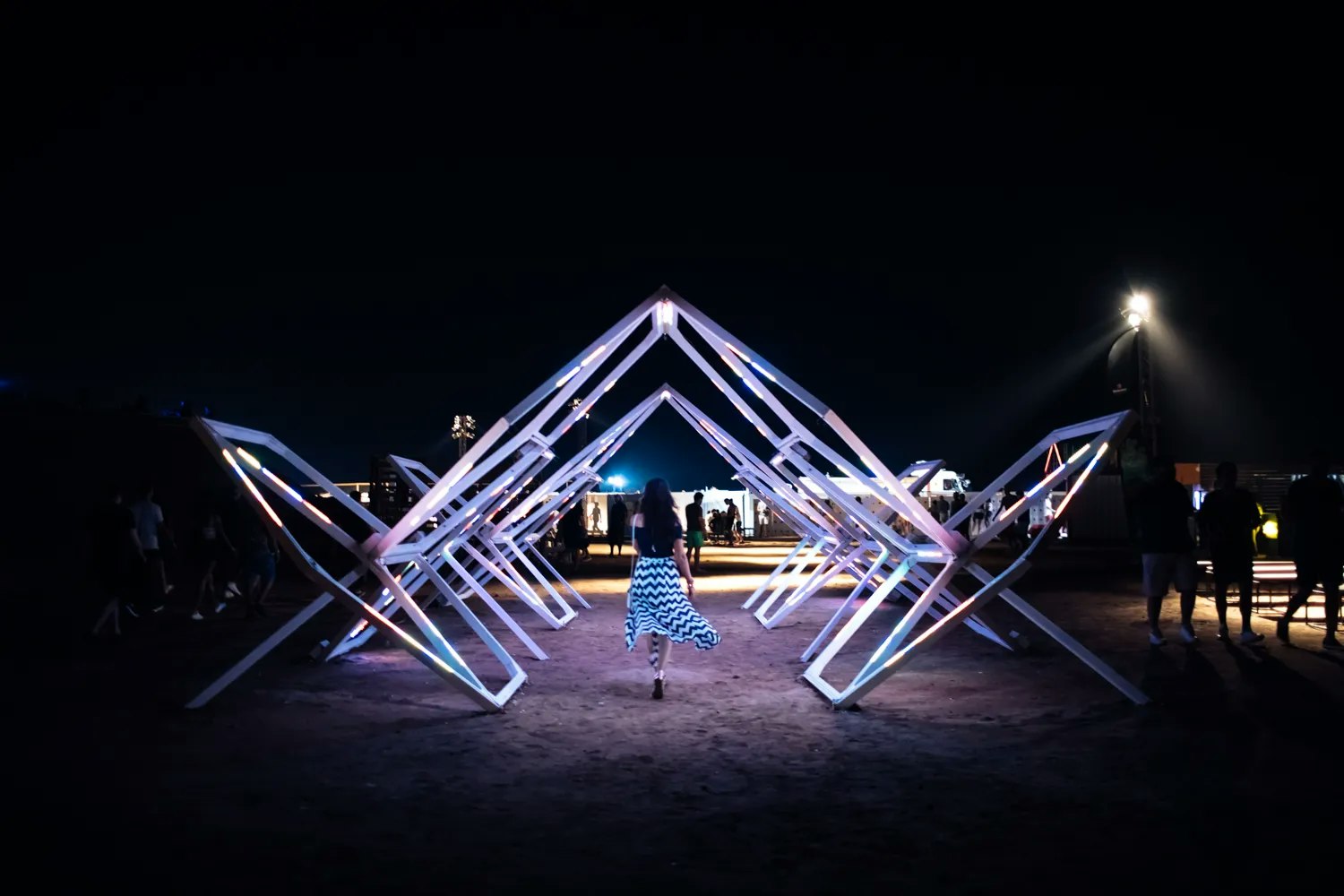 Nacelle Sandbox Festival Returns to Egypt's Red Sea, May 11th-13th
---
بواسطة Scene Noise x XP News
مايو 12 2023
Nacelle Sandbox Festival Returns to Egypt's Red Sea, May 11th-13th
---
بواسطة Scene Noise x XP News
مايو 12 2023
Festival season is upon us after some springtime hibernation, and Egypt's iconic Sandbox Festival leads the charge. Organized by Nacelle, Sandbox is a three-day, multi-stage electronic music festival held for over a decade in the stunning coastal town of El Gouna on the Red Sea. It has cultivated a cult-like local following while attracting a growing community of international attendees eager to experience the perfect blend of beachside frolics and nighttime festivities.
Sandbox Festival is known for curating lineups featuring international DJs on the verge of global stardom. In recent years, artists like Peggy Gou, Denis Sulta, Mall Grab, and Mathame have performed before gaining widespread recognition. One of the festival's most important aspects is the platform it provides for Egypt's and the Middle East's burgeoning and diverse electronic scene to perform alongside global superstars. This year 34 acts from the 62 DJ and live sets are from the region, playing across four stages catering to various tastes.
This year's standout international headliners include Seth Troxler, Denis Sulta, DJ Seinfeld, Moodyman, Palms Trax, and Agents of Time. MDLBEAST's Vinyl Mode and Baloo will also make their Sandbox debuts. Beyond music, Sandbox features an array of art installations and workshops, creating an immersive three-day experience.
Sandbox Festival will take place from May 11th to 13th, and tickets are available at sandboxfestival.com.