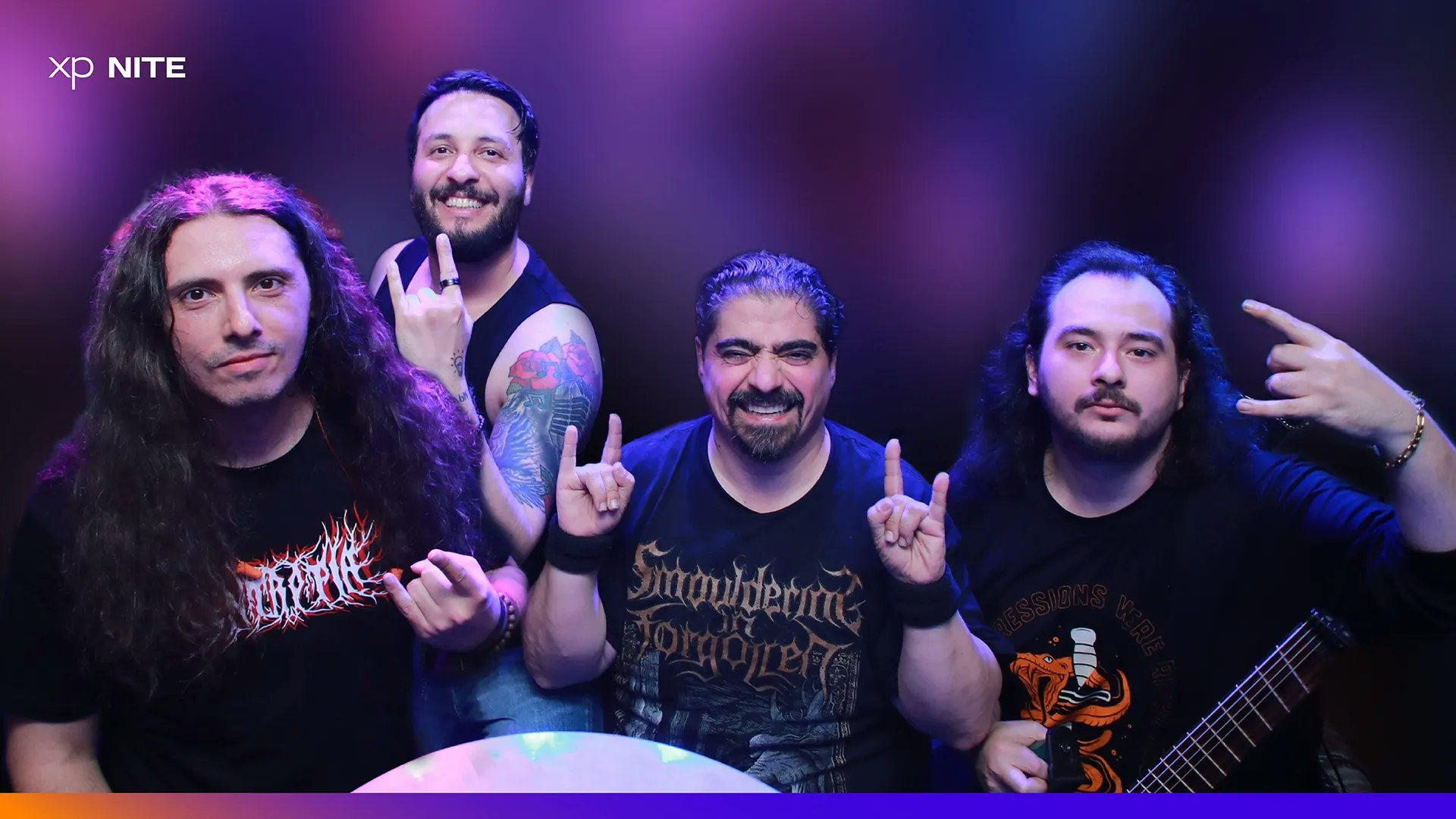 DUSK
Meshari Sangora aka "DUSK" is an unsigned "modern metal" Saudi Arabian Musician/Songwriter who comes from a wide musical background. Dusk originally started as a DJ at a young age using the name "ASTROBEAT" from 2013-2018. During that time, he produced and released original music with a total of 49 tracks including singles, EPs, and remixes from various different genres such as EDM, Hip-hop, Pop, Jazz, Soul, and Rock.
Sooner than later, "ASTROBEAT" became "DUSK" who picked up the guitar and started focusing on heavy music only. Since then, DUSK released his debut EP Ascension in 2019, and in 2021, he released a few singles like Enrapture, Particles Of Shapes, Rotten Roots, and To Where I Belong EP featuring local Saudi metal musicians Madani Zakri and Abdulrahman Elghazali. Then in 2022, he released his popular single Origin featuring Pennsylvania-based deathcore vocalist Bratt Anspach of the bands Monument Of A Memory, The Art of Deception and Ultraviolent.
In DUSK's newest album Spectrums, released in June 2023 under Italian-based record label Wormholedeath, he recruited many guests such as local and Saudi musicians Khalid C of the Saudi melodic death metal band Entropia and Abdulrahman Elghazali of the thrash metal band Dune along with international artists such as Aron Harris of the New York melodic death metal based band Solemn Vision and the great Jaani Peuhu, previously known as a member of legendary Finnish doom metal band Swallow The Sun and his current band IANAI. The new album features 12 tracks and is a multi-lingual expression with various songs sung by its contributors in English, German, Finnish, and Arabic.