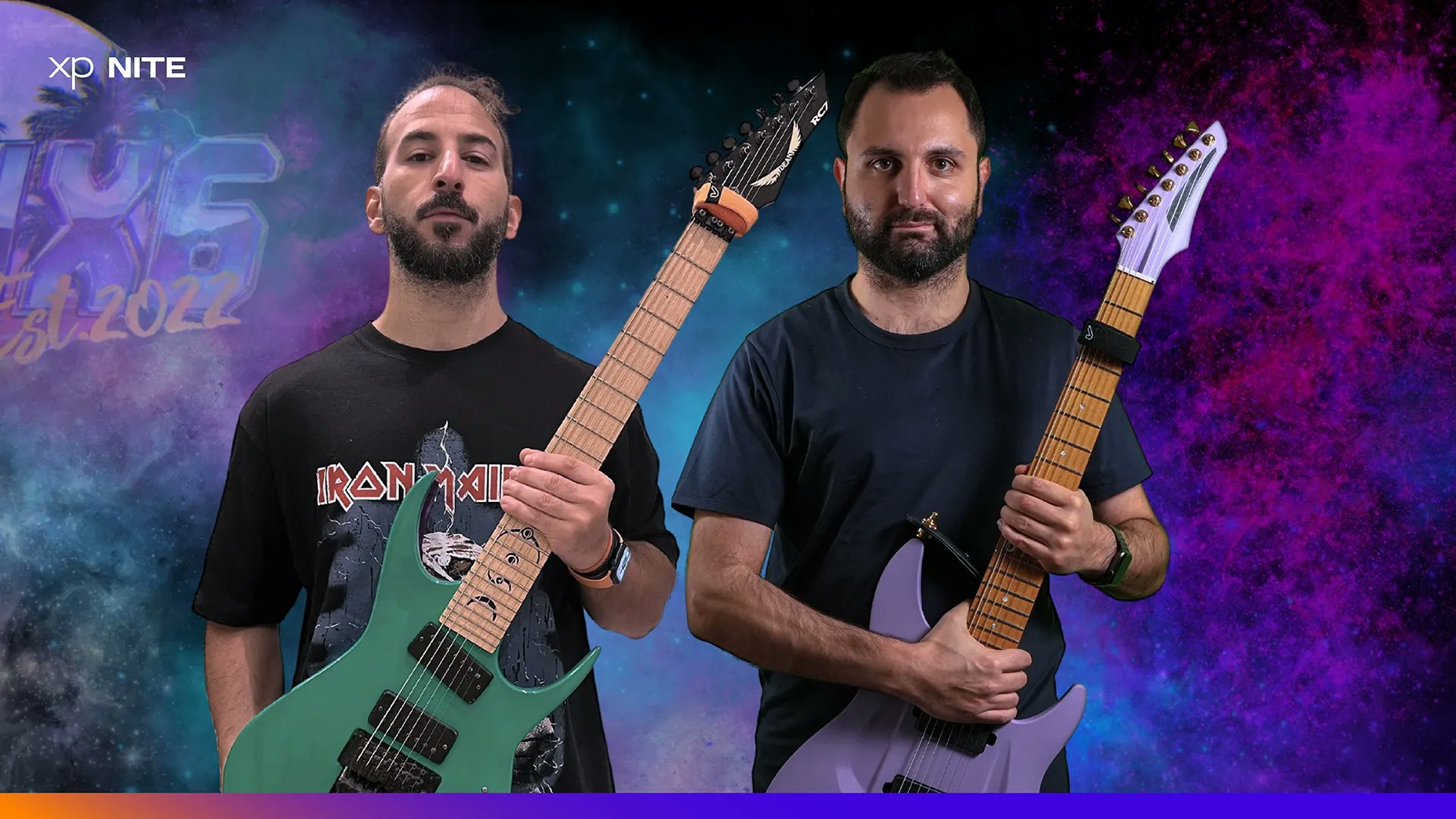 9Six6
9Six6 is a metal band based in Jeddah, Saudi Arabia and Vancouver, Canada. It was formed in July of 2022 by Faisal Al-Alamy and Jude AlDajani, who were both key players in the formative years of the Saudi metal and rock community from 2004-2008.
On the surface, the name 9Six6 represents Saudi Arabia's area code. But its deeper meaning speaks to the harmonious blend of different sounds, cultures, and perspectives, reflecting the unity, diversity and growth that Saudi has experienced over the last few years.
9Six6 was created to break down barriers and combine sounds from different genres. The band has released six singles since its inception and is slated to perform in Saudi Arabia in December of 2023 in collaboration with Heavy Arabia.
Initially conceived as a whimsical meme metal project, 9Six6 embarked on their musical journey crafting humorous and lighthearted compositions. However, as their creative path unfurled, they underwent a transformative shift in their musical direction. Transitioning from their comedic origins, 9Six6 ventured into a more profound and musically intricate realm. This evolution saw them delve into a more serious approach to their songwriting, exploring deeper themes and soundscapes that resonated on a profound level.
At the core of 9Six6's essence lies a power unity of three individuals: Faisal Al-Alamy, Jude Aldajani, and Majed Zahrani, each drawing from their unique experiences in the world of music, giving 9Six6 its distinct sound.